New York in DME state of mind
A Mack Pinnacle running on Dimethyl Ether is being demonstrated for the first time at New York landfill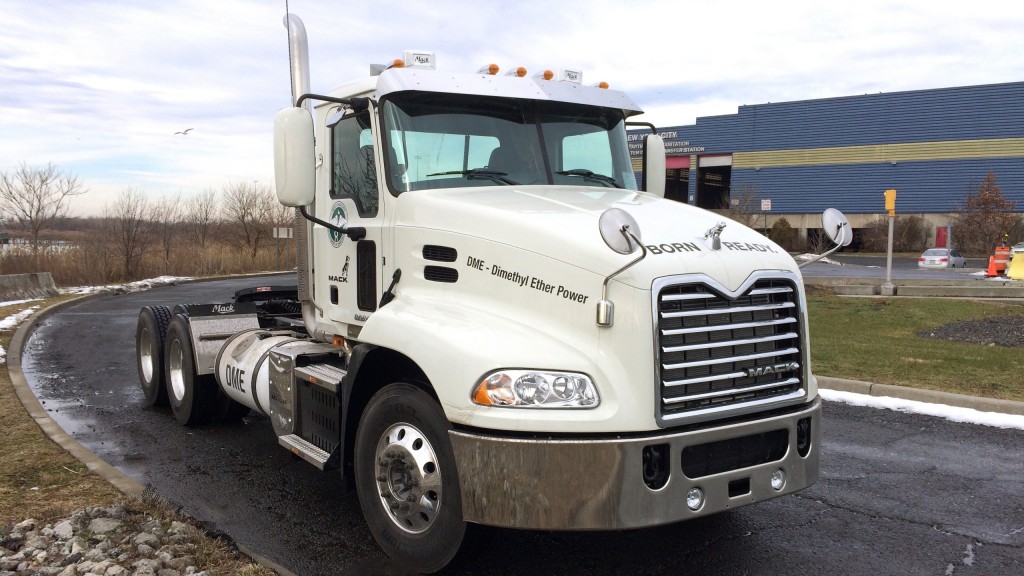 Haulers in the solid waste and recycling sector are on the forefront of alternative fuel development – no surprise, considering the vast mileage put on collecting garbage and recyclables in cities large and small.
While natural gas is the most advanced alternative fuel for many fleets, there are many more options on the horizon, including some that could conceivably use some of the products collected by the trucks being fuelled. One such product is in the testing stages with one of the largest sanitation departments in North America.
Mack Trucks has begun a demonstration project in conjunction with the New York Department of Sanitation and Oberon Fuels, testing the performance of a Mack Pinnacle truck powered by Dimethyl Ether (DME). DSNY is the first Mack customer to evaluate DME, which is a non-toxic, clean-burning alternative fuel.
"We look forward to gathering data with DSNY and Oberon to better determine the performance and driveability of the DME-powered Mack Pinnacle model," said Dennis Slagle, president of Mack Trucks. "We believe DME shows great promise, and we are pleased to be working with our longtime customer DSNY to evaluate the fuel as a viable alternative to diesel."
DSNY will test the demonstration vehicle, a Mack Pinnacle Axle Back model equipped with an MP8 13-litre engine and Mack's mDRIVE automated manual transmission, in the Freshkills Landfill, located on Staten Island. The test is expected to run for several weeks, and results will be available in mid-2017.
New York City recently announced a vision to reduce greenhouse gas (GHG) emissions by 80 percent in 2050 compared with 2005. In order to achieve this goal, the city must reduce 43 million metric tons of GHG emissions. When produced from organic waste, DME can reduce GHG emissions.
"The New York City Department of Sanitation is committed to seeking opportunities to reduce our environmental footprint," said Deputy Commissioner Rocco DiRico, DSNY. "DME could be one solution to help us achieve this goal, and we are pleased to be partnering with Mack Trucks on this endeavour."
The DME alternative
DME has been the subject of significant research as a potential renewable fuel source. According to the International DME Association, the product – previously used in industries such as personal care, where it was used as an aerosol propellant – can be manufactured from a number of sources including biomass, waste and agricultural products. It can also be extracted from natural gas and coal. The end product is a clean gas that can easily be liquefied for transportation.
During a 2016 media event with DSNY, Mack Director, Product Strategy Roy Horton explained that from a number of standpoints, DME is an excellent alternative to diesel fuel.
"From a compression ignited diesel engine standpoint, it's something that you can use, with a little modification, in your diesel engines. Diesel fuel is somewhere around a cetane number of 45. DME is 55 to 60. So it's a very good fuel for a compression ignited process," Horton explained. "We do a little bit of modification with the fuel pump. We have to change some of the seals, and of course, the fuel tanks we're storing onboard, and then some of the electronics."
The composition of the fuel makes it easy to handle and maintain on a fleet of vehicles, Horton noted. "DME answers a lot of the challenges that have been faced by the natural gas industry," he said. "It's very much like propane. It's not under high pressure. It's not cryogenically cooled. It doesn't vent. If you puncture a tank, it's not going to explode."
The fact that DME can be extracted from biomass is attractive to DSNY, which collects massive amounts of solid waste that has the potential for generation of landfill methane and other types of renewable gases.
"There are a number of companies that have the technology to convert organics to DME or natural gas, so obviously that would be a match made in heaven," said DiRico during last year's media event.
He noted that there is a need to consider regulatory issues before putting such fuels into operation. "Can we get the regulatory approval to use this fuel? We then need to get the necessary okays and authorizations to go ahead, dump and convert (garbage)… It's a process."
DSNY Commissioner Kathryn Garcia said that aspect of DME is appealing going forward.
"It fits into the whole concept of trash actually having value – it can be converted into energy or into things like compost, particularly on the food side," she said. "Creating that closed loop is a very different way of thinking about waste than anyone has in the recent past."
Oberon Fuels, which has partnered with Mack on development of the truck, noted that there is possibility to reduce greenhouse gases significantly through the use of DME.
According to Oberon, when produced from local organic waste, DME can reduce greenhouse gas emissions by 68- to 101 percent compared to diesel, as calculated by the U.S. Environmental Protection Agency and recently published by U.S. Department of Energy's Argonne National Laboratory. These greenhouse gas reductions make it one of the first fuels for heavy-duty trucking that can result in a net CO2 reduction. DME engines are also easier to maintain, offer excellent cold weather performance, and run quieter than diesel counterparts.
"This first-ever customer demonstration of a DME Mack truck is an excellent opportunity to showcase the potential of DME in real-world use cases," said Rebecca Boudreaux, Ph.D., president of Oberon Fuels. "We commend the New York City Department of Sanitation and Mack Trucks for their leadership in this program, which we believe will advance the testing and adoption of the zero-soot, low carbon, emissions-reducing DME fuel to help cities around the world become more sustainable." RPN
Related Articles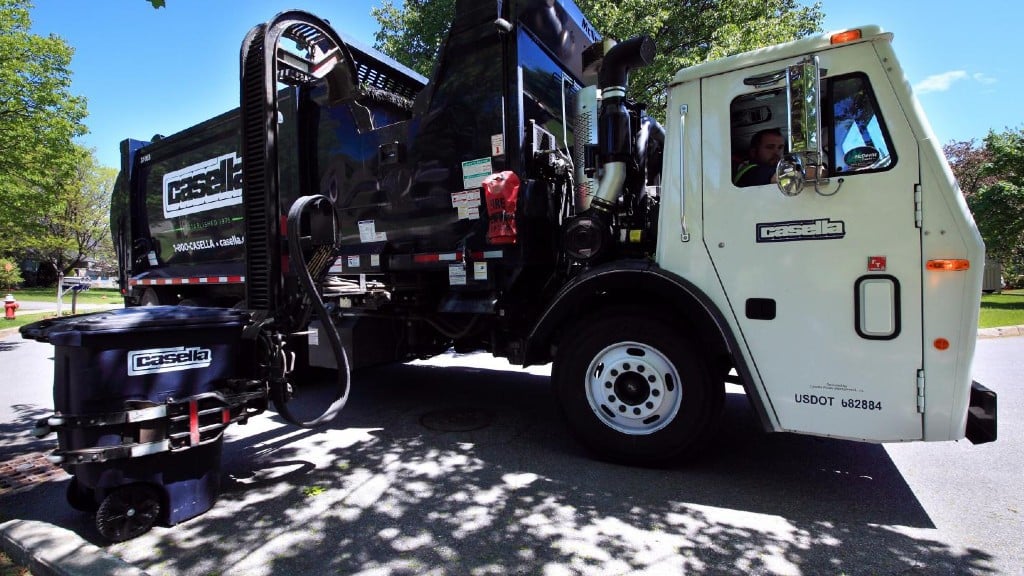 Routeware to supply Casella Waste Systems with collection fleet safety and efficiency tools