Bunting Magnetics can now capture stainless steel fraction up to 5" with the new SSSC stainless steel separation conveyor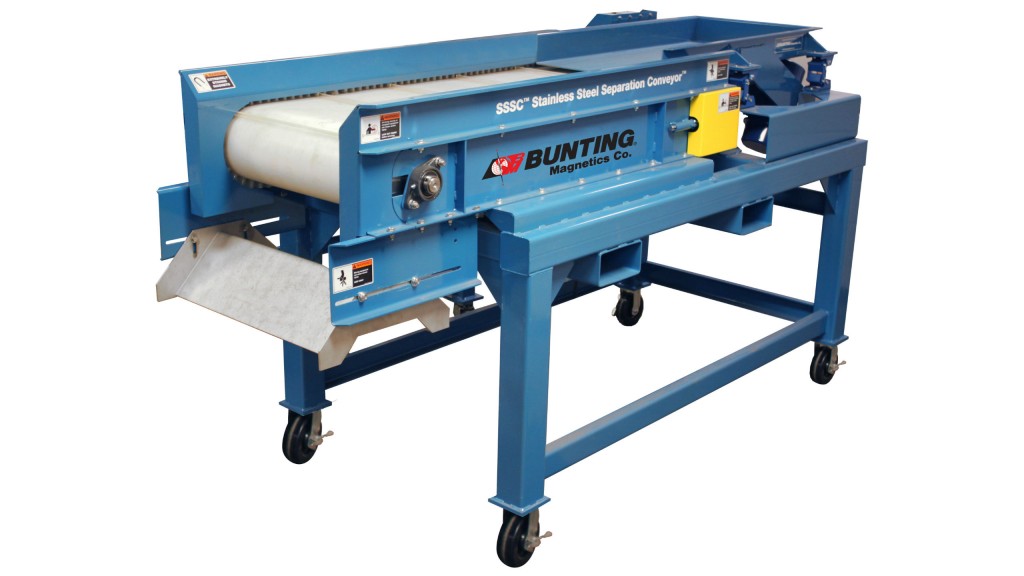 Bunting Magnetics Co., an innovator in moving, removing and holding metal and the inventor of stainless steel separation continues to deliver game-changing solutions for the recycling industry with its new SSSC (Stainless Steel Separation Conveyor). This innovative machine expands the company's reach in the ASR (Auto Shredding Residue) industry for the separation of work-hardened stainless steel as well as the purification of zurik fraction and in wire-chopping applications. The SSSC Swill be on display at the 2017 Institute of Scrap Recycling (ISRI) Convention & Exposition in April.
The heart of the system is the patent-pending magnetic grid core design. The revolutionary configuration of high-strength neodymium magnets allows work-hardened irregularly shaped stainless steel – up to a massive 5" in size – to be attracted, held and extracted from the customer's product recycling stream.
"Our HISC™ High Intensity Separation Conveyor™ - the first of its kind in the industry - does an outstanding job separating smaller fraction stainless steel," commented Don Suderman, Product Manager, Material Handling. "We took our innovation further with the SSSC™ Stainless Steel Separation Conveyor™. The unique high-intensity gauss grid provides maximum holding force and the ability to catch paramagnetic work-hardened stainless steel at larger sizes that were previously impossible to separate. It truly raises the bar by leveraging new designs and technology and fortifies our leading position in recycling."
With the SSSC™ Stainless Steel Separation Conveyor™, customers are promised the purest product possible in several applications, including ICW purification. In insulated copper wire (ICW) purification, the machine pulls out stainless steel shielding of chopped wire; cleaning wire from stainless steel contamination; and steel wire ends from clean copper. "Even the smallest bits of stainless steel can cause damage to equipment down the product stream and lower the value of recycled product," explains Suderman. "It is imperative that we help our customers achieve maximum purity and our family of stainless steel separation conveyors does just that. They are particularly effective in zurik purification when teamed with our redesigned Eddy Current Separator, powerful drum magnets or our CrossBelt overhead magnetic separator."
Bunting Magnetics Co. incorporates several design features that maximize the SSSC Stainless Steel Separation Conveyor's functionality: A tough, long-lasting urethane belt with 3/16" steel sideguards to seal off and contain the flow; heavy-duty 3/16" steel construction with forklift slots for easier installation; custom sizes available up to 72" wide x 120" long to fit any application; standard 8" magnetic pulley diameter for extreme effectiveness; optional variable frequency drive to optimize separation for belt speeds between 60 and 200fpm; and an optional splitter to separate the stainless steel fraction and non-magnetic material.
Related Articles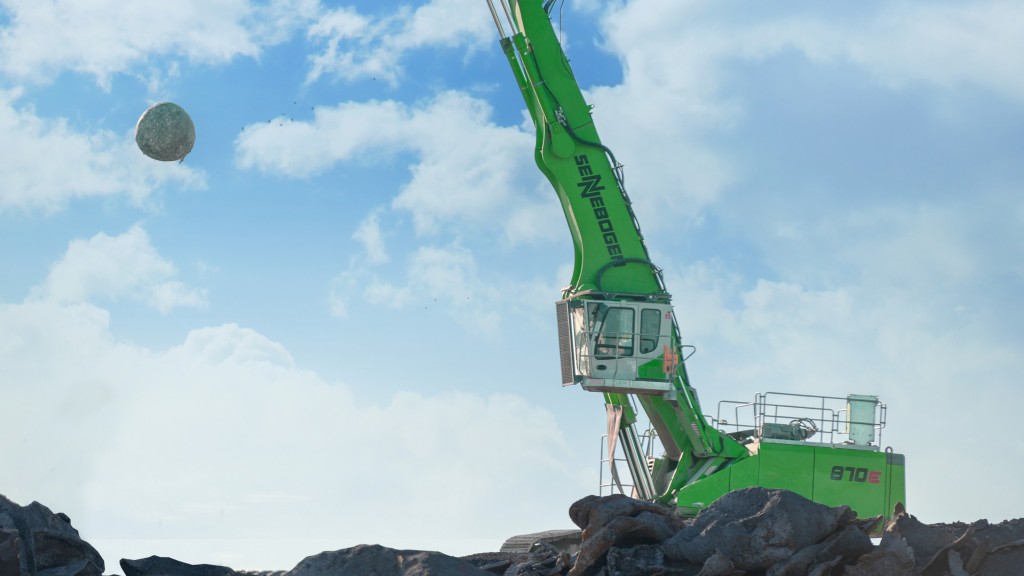 Levy Steel Mill Services replaces two drop ball cranes with one SENNEBOGEN material handler