Johnson Controls and Aqua Metals sign break-through battery recycling technology partnership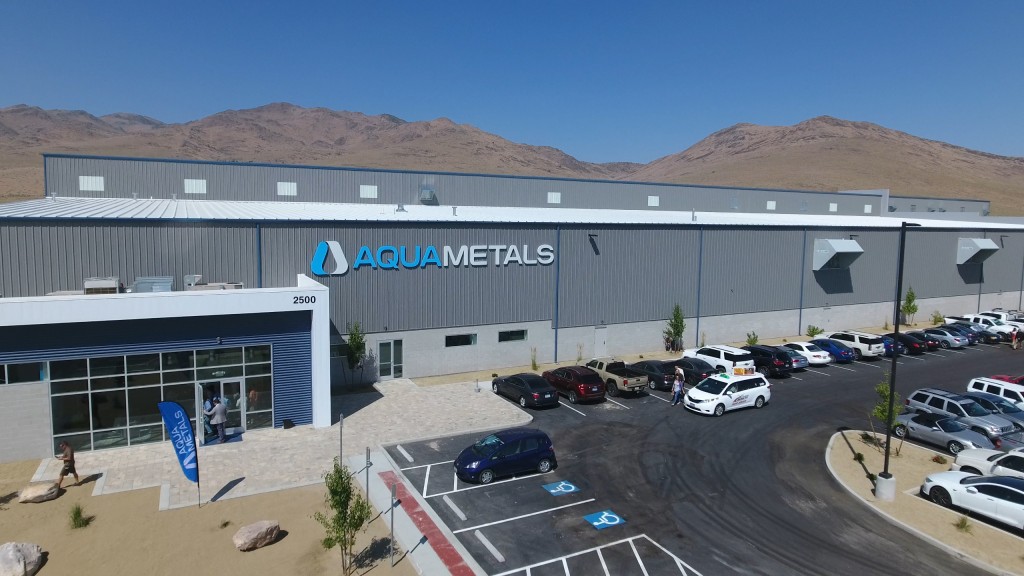 Johnson Controls and Aqua Metals have finalized an agreement covering North America, China and Europe. Under the agreement Johnson Controls will become the first licensee for Aqua Metals' AquaRefining technology, as well as supply Aqua Metals with batteries to recycle as a service, as part of the Johnson Controls closed-loop network. The agreement also involves Johnson Controls' purchase of AquaRefined metals produced from Aqua Metals' facilities, and the company will acquire just under 5 percent of Aqua Metals outstanding shares for Aqua Metals' cutting-edge electrochemical battery recycling technology.
"Our partnership with Johnson Controls is a tremendous step forward and is an opportunity for us to work with the global leader in automotive battery manufacturing and responsible recycling," said Dr. Stephen Clarke, chairman and CEO of Aqua Metals. "We will build on this exciting relationship in order to enable clean and efficient battery recycling around the world."

"Agreements like this are a part of our continuing strategy to invest in clean technologies, building on our commitment to create a more sustainable and environmentally responsible industry," said Joe Walicki, president of Johnson Controls Power Solutions.

Aqua Metals, which recently opened its first plant in McCarran, Nevada, uses an advanced electrochemical process for recycling batteries. As it scales up capacity, Aqua Metals plans to hire hundreds of employees for existing and future operations across the United States.
Aqua Metals is reinventing lead recycling with its patent-pending AquaRefining™ technology. Unlike smelting, AquaRefining is a room temperature, water-based process that is fundamentally non-polluting. These modular systems allow the lead-acid battery industry to simultaneously improve environmental impact and scale production to meet rapidly growing demand. Aqua Metals is based in Alameda, California, and has built its first recycling facility in Nevada's Tahoe Reno Industrial Complex. Visit www.aquametals.com.

Johnson Controls is a global diversified technology and multi industrial leader serving a wide range of customers in more than 150 countries. Our 130,000 employees create intelligent buildings, efficient energy solutions, integrated infrastructure and next generation transportation systems that work seamlessly together to deliver on the promise of smart cities and communities. Our commitment to sustainability dates back to our roots in 1885, with the invention of the first electric room thermostat. We are committed to helping our customers win and creating greater value for all of our stakeholders through strategic focus on our buildings and energy growth platforms. Visit http://www.johnsoncontrols.com.