​SWANA Offers Free Student Membership in 2017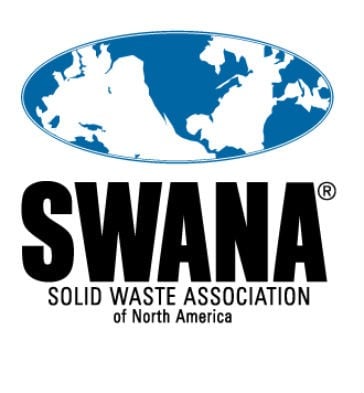 The Solid Waste Association of North America (SWANA) is pleased to announce that it now offers free membership for full-time undergraduate and graduate college students as a means to grow the future of the solid waste and recycling industry.

Beginning in 2017, eligible students now have a no-cost opportunity to engage with a network of more than 8,500 professionals to learn more about the solid waste and recycling industry, to interact with potential employers, and to connect with peers who have similar study and career interests.
"By providing college students free membership in SWANA, they will have a transparent view of the industry they are studying and may, one day, pursue a career in," stated Darryl Walter, SWANA's Director of Membership. "The free student membership is hopefully the first step in the SWANA membership progression, which is followed by the Young Professional Membership level.
All full-time students are eligible for free membership and will be offered a full member status where they have access to all of SWANA's member benefits ranging from community discussion forums and hundreds of resources in the e-library to targeted networking opportunities and participation in SWANA's technical divisions and local chapters.
"As part of SWANA's effort to build the future leadership of the waste industry, it is important to reach into the colleges and universities in the United States and Canada, and encourage students to consider a career in the waste industry," stated David Biderman, SWANA's Executive Director and CEO. "Making undergraduate and graduate students aware of the diverse, well-paying jobs that exist in the industry is critical to ensuring a steady pipeline of talent into the companies and local governments that make up the sector."
After ending 2016 with record membership numbers, SWANA is committed to increasing member benefits and diversifying its membership-base in 2017, with free student membership being the first step. To learn more about SWANA's new student membership program, visit https://swana.org/Membership/MembershipInformation/StudentMembership.aspx.