SDLG to debut compact wheel loader at CONEXPO
New models ideal for landscaping, stone and mulch, snow removal, and waste and recycling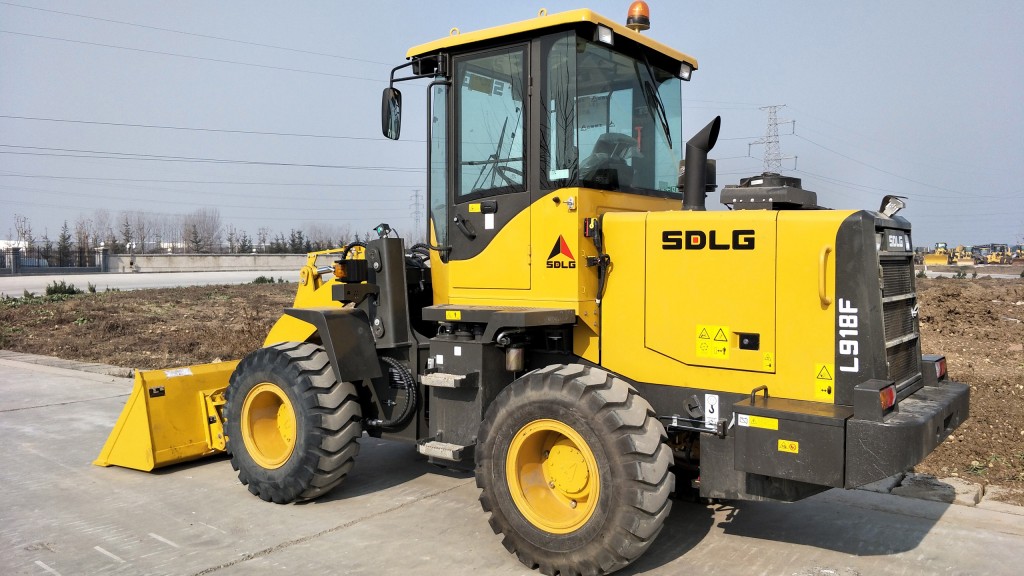 SDLG will debut a new compact wheel loader – the SDLG L918F – at CONEXPO 2017 in Las Vegas, Nevada. The company will occupy Gold Lot Booth G3890, an outdoor booth at the show, which runs from March 7-11. Several experts will be on hand to discuss the new machine and how it fits into the brand's overall North American strategy.
The move to expand the company's product range comes on the heels of its successful launch into North America. SDLG has seen significant growth in terms of its dealer network and customer base over the past few years, as well as the introduction of its Tier 4 Final machines in 2016.
The L918F will be SDLG's fifth wheel loader offering in North America and it will feature a 1.0 cubic yard bucket capacity mounted to a skid steer style coupler, placing it in the compact loader category but with the versatility of skid steer style attachments. In addition, the unit will have an optional 1.3 cubic yard bucket with wheel loader ISO coupler. The machine will compete with large skid steer loaders, providing the same bucket capacity but with increased maneuverability and operator comfort. Additionally, the compact loader's steering mechanism will cause less damage to job site grounds when compared with a skid steer loader.
Al Quinn, director of SDLG North America, said customer demand is the driving force behind introducing the new machine, with several companies asking SDLG dealers for a compact, value loader alternative for many current skid steer loader applications. He explained that the new model was part of the brand's long-term strategy.
"This new launch demonstrates the maturation of SDLG in the North American market," Quinn said. "It's a milestone. We have tested the concept of offering robust, reliable, value machines into the region and we're now confident that the strategy works. SDLG will continue to expand and offer more products over the coming years that are similarly positioned in the marketplace."
The L918F excels in a variety of applications, including landscaping, work in stone and mulch yards, snow removal, and waste and recycling. Like other SDLG loaders, it's ideal for applications that are seasonal or don't require lots of operating hours. The machine is also perfect for owners that can find value in a reliable, low-cost loader backed by a 12-month, 2,000-hour warranty, with extended warranties available. SDLG loaders serve as a viable alternative to used, premium machines, and can often provide a lower total cost of ownership.