Veolia re-opens hazardous materials reclamation facility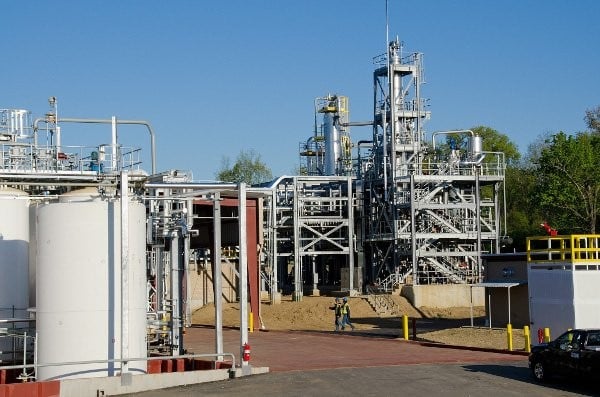 On June 20th, Veolia ES Technical Solution LLC, the hazardous waste division of Veolia Environmental Services North America (VESNA), celebrated the re-opening of its hazardous liquid reclamation and treatment facility in West Carrollton, Ohio. The facility, which started processing waste in 1979, was rebuilt following a fire in 2009.
Veolia says the rebuilt facility incorporates cutting edge technology to reclaim and repurpose hazardous materials, greater than 70 percent of which come from businesses in the Ohio Valley. Yearly, the West Carrollton facility is capable of repurposing and reclaiming eight million gallons of oils, paints, solvents and other hazardous materials, and then convert them back into material that can be reused.
Veolia says many solvents are reclaimed to 99.5 percent purity, putting West Carrollton at the forefront of the company's commitment to turning waste into a resource.
The June re-opening event played host to international, national and local dignitaries including Jerome LeConte, the global CEO of Veolia Environmental Services, and Jeffrey Sanner, Mayor for the City of West Carrollton.
"Once the commitment was made to completely rebuild this facility, we placed sustainability and safety at the top of our priority list," said Jim Bell, president and CEO of Veolia ES Technical Solutions. "This new facility is built to the highest standards utilizing the most advanced technology in the industry, ensuring lower emissions and a safe work environment."
Additionally, according to Veolia, the use of best available current technology allows for emissions recovery to 98 percent (compared to the previous system which was 90 percent).
Company info