​ALLU Marks Growth in Product Development, International Presence for 2016
Largest screener crusher launched and strong growth achieved in Chinese market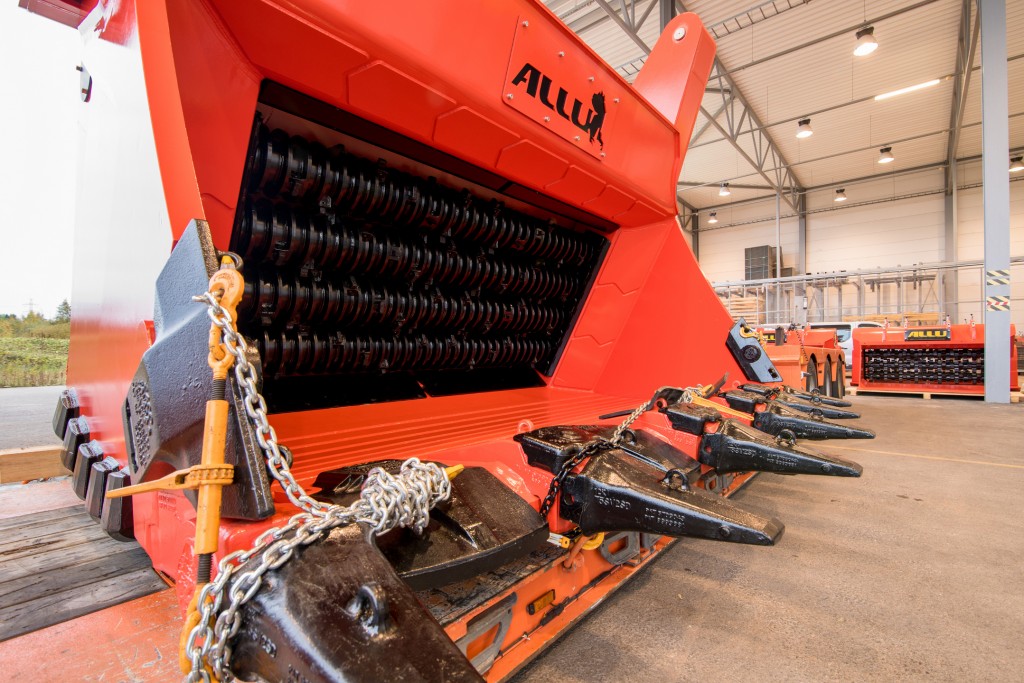 According to the Chinese horoscope, 2016 was the year of a monkey. For Finland-based ALLU (with North American operations out of New Jersey) it has been "the year of the customer". As China has increasingly promoted a more responsible and sustainable environmental policy, 2016 meant significant growth for ALLU in the Chinese market, of over 200 percent. Allu says the company's focus has been on environmental care, and by listening to its customers, the company has been able to offer the right kind of solutions. In recycling processes and for the demanding challenges that the Chinese market currently faces, for example, the importance of EHS (environment, safety and health) and its related standards are being met, as ALLU values and practices provide a strong base to respond to customer expectations.
During 2016, ALLU introduced several solutions designed to provide process knowledge and cost efficiency.
The new ALLU DARE Data Reporting System, connected to the ALLU Screener Crusher, enables customers to monitor performance at the jobsite, and produces data that will help manage working processes. To provide better cost efficiency for customers, ALLU has also increased the wear characteristics of ALLU blades by 40%. Finally, ALLU Screener Crushers' renewed design allows all ALLU drums and blades to mix with all ALLU frames. By changing the wear parts, Allu says their customers always have the right kind of attachment in an optimized setup for the application, with no need to invest in additional equipment.
The Monster: ALLU finalized 2016 by bringing to market their largest mobile screener crusher ever manufactured – the 35-ton (32 metric ton), heavy-duty ALLU G 4-32 F, with a payload of over 55 tons (50 metric tons). ALLU designed this unit specifically as an answer to customers' needs for cost savings and environmental benefits in the mining industry. As contractors and mining operators are forced to react to the changing atmosphere of the market, ALLU says they have been there to support positive development. For contractors and mining operations, Allu Screener Crushers contribute to cost savings and environmental benefits. By providing the capability to screen out waste rock from a mine, and leave it behind, in its original location in the mining cell, instead of transporting the waste, ALLU equipment results in reduced costs for fuel, transportation and maintenance, as well as a healthier impact on the environment.
ALLU Group offers a complete line of screening, crushing, windrow turning, soil stabilizing and compacting equipment and attachments for the asphalt, compost, environmental, recycling, green waste, demolition, mining and pipeline industries.
Related Articles
(VIDEO) Vecoplan looks at the inner-workings of its VEZ 2500 shredder