APEC recognizes waste management as regional priority
Combatting the growing problem of marine debris requires land-based solutions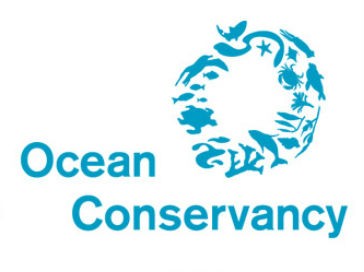 In response to the recent adoption of nine policy and practice recommendations to improve waste management in Asia Pacific Economies by Asia Pacific Economic Cooperation (APEC), Nicholas Mallos, director of Ocean Conservancy's Trash Free Seas program issued the following statement:
"Ocean Conservancy is glad to see APEC Economic Leaders recognize the importance of waste management infrastructure as a socio-economic and environmental priority at the recent Asia Pacific Economic Cooperation Leaders' Meeting in Lima, Peru this past November 20.
"It is very encouraging to see APEC recognize waste management as a key priority for the Asia Pacific region to improve quality of life and the environment. Combatting the growing problem of marine debris requires land-based solutions to prevent the leakage of trash into the ocean. Improved waste management infrastructure from all Asia Pacific economies will have a substantive impact in reducing marine debris and the harms it poses to the ocean. Ocean Conservancy congratulates APEC and looks forward to continuing our work with partners and colleagues to improve waste management to achieve a future of trash free seas."
More from Industry News
Single-Ram and II-Ram High-Capacity Balers
At Machinex, we've been designing sorting systems for over 35 years, so we know how essential it is for MRF operators to have a baler they can trust and not worry about its operational reliability. This is why we design and manufacture reliable single-ram and II-ram high-capacity balers to specifically help optimize their operations.
Watch the video of our expert who presents the main features of Machinex balers delivering these important benefits:
Easy & accessible maintenance
Reduced maintenance & bale handling costs
Energy savings
Optimal bale density
For C&D recyclers, waste haulers, demolition contractors and landfills, there is a growing opportunity to profit from rethinking processes. Although every operation is different, by streamlining the front end of the C&D operation processes with purpose-built technologies, recyclers can tap into new end markets, accommodate higher material volumes, stay ahead of regulatory restrictions, increase recovery rates and add commodity revenue, while decreasing labor and other costs.
Download the new eBook to learn about:
Finding opportunities in the alternative to landfilling C&D
How facilities can increase their profits from C&D
Using the right C&D processing technology in the right locations