Lindner makes successful entry into Chinese market with strategic partner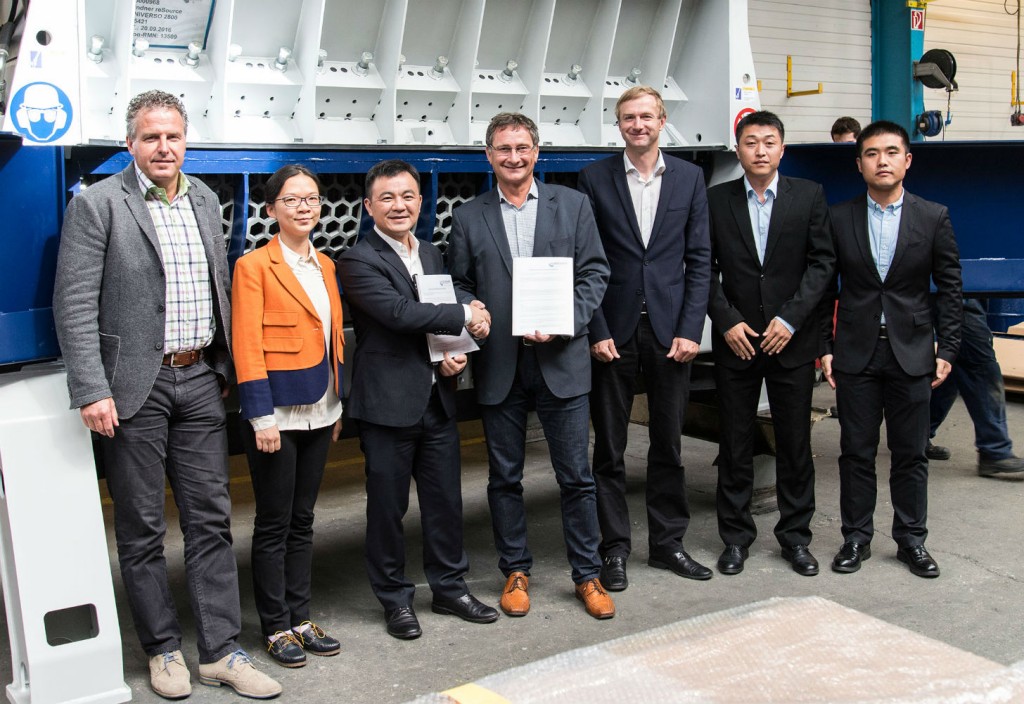 Lindner Recyclingtech, the Austrian industrial shredding technology specialist, has now made a successful entry into the Chinese market following the conclusion of a strategic partnership with JONO Recycling Technology Co., Ltd. from Suzhou City. With immediate effect, JONO Recycling Technology has assumed responsibility for sales and services of Lindner Recyclingtech's waste segment in China.
"The partnership with the respected Chinese plant builder JONO Recycling Technology is of great strategic value to Lindner Recyclingtech and possesses great potential", says Manual Lindner, Managing Director of Lindner Recyclingtech. "JONO has already successfully completed an initial project selling a KOMET 2800 high-performance, single-shaft shredder for the comminution of pre-treated waste."
Mr. Jay Yuan, General Manager at JONO, is also clearly delighted by the cooperation with Lindner: "JONO is known in China as a supplier of municipal solid waste (MSW) solutions and we are more than happy to introduce Lindner's modern shredding technology to the Chinese market, as this will lead to a tangible, further optimization of China's MSW treatment technology and processing."