TORXX adds industry veteran; Kinetic Pulverizer poised to evolve industry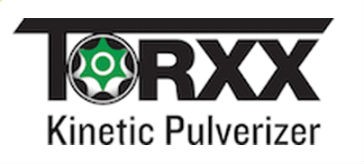 After 20 years in the business of designing and producing custom recycling equipment, Nicolas Belanger, the former co-owner of Machinex Group, says the TORXX Kinetic Pulverizer is poised to evolve the industry. "The TORXX Kinetic Pulverizer (TKP) represents a completely new generation of equipment in waste management and recycling technology", says Belanger. Following recent demonstrations and meetings with the TORXX executive team, Belanger signed on as Executive Vice President, North American Sales for TORXX, effective October 17, 2016.
"If you operate a waste processing facility, the versatility of this equipment can definitely change the way you look at your feedstock. It will improve your facility management and improve your processes," says Belanger. "Over his years at Machinex, Nicolas worked to make the company a world leader in the industry, developing cutting edge sorting, waste management and recycling technology, " says Peter Everson, Chairman of TORXX. "We're certainly looking forward to working with Nicolas. His expertise and experience will lead us strategically forward in our focus to take the TORXX Kinetic Pulverizer to the next level of sales and distribution."
The TORXX Kinetic Pulverizer (TKP) is manufactured by Marathon Equipment Company.
Company info
651 E. 4th Street
Suite 200
Chattanooga, TN
US, 37403

Website:
torxxkp.com
Phone number:
1-844-778-6799
Read more