Niagara Region first municipality in Ontario to install polystyrene foam densifying technology
Technology to reduce number of trucks required for hauling, reducing emissions by up to 85%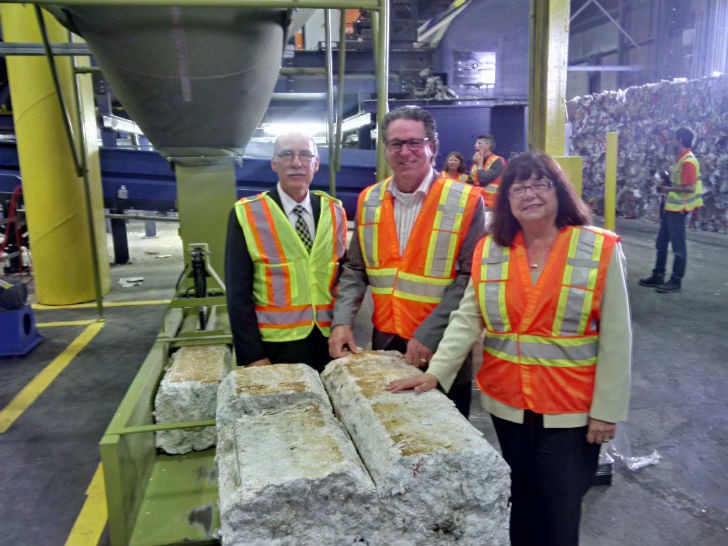 The Canadian Plastics Industry Association (CPIA) recently joined Niagara Regional Chair Alan Caslin, members of Regional Council, and representatives from Waste Diversion Ontario's Continuous Improvement Fund to unveil new leading-edge technology that will enhance the Region's ability to divert waste from landfills and produce high quality end products out of recyclable material. According to CPIA, Niagara Region is the first municipality in Ontario to install this technology in a municipally-owned recycling facility.
The new technology being used in Niagara is a densifier that enables a significant reduction in the number of truckloads used to transport densified foam material for recycling. For every densified load 35 to 40 trucks of loose un-densified foam is taken off the road. The polystyrene foam densifier technology compresses large volumes of polystyrene foam, collected both curbside in the Blue Box and at Regional Drop-off Depots, into highly dense, stackable blocks which can be turned into new products such as picture frames, decorative mouldings and office supplies. The densifier was funded through a partnership involving Niagara Region, Waste Diversion Ontario Continuous Improvement Fund and the Canadian Plastics Industry Association.
The Niagara facility is also using a fibre optical sorting system that employs near-infrared technology to efficiently detect and separate different types of recyclable materials, including newsprint, cardboard and plastic. The result is improved quality of newsprint resulting in higher revenues and greater recovery of cardboard and boxboard also resulting in higher revenues. Additional revenues are used to offset the costs of delivering waste management programs to Niagara residents and businesses. The fibre optical sorting system was funded through a partnership between Niagara Region and Waste Diversion Ontario Continuous Improvement Fund.

"This new technology will enhance Niagara's reputation as a leader in recycling by decreasing the amount of materials going to landfills and enabling us to produce higher quality recyclable material with higher market values," said Alan Caslin, Chair, Niagara Region. "It further demonstrates Regional Council's commitment to the environment, and our willingness to invest in innovative new technology that will reduce costs for Niagara residents."

"The projects profiled today represent Niagara and the CIF's ongoing commitment to improving waste diversion services for local residents," said Mike Birett, Continuous Improvement Fund. "The investment made in this state of the art equipment is an investment in the future of the Region's recycling program and local economy. To date, the CIF has provided $2.795M in funding to Niagara Region to support 14 worthwhile projects with a combined value of $4.821M as part of a successful and long standing partnership."

"This initiative is an example of the Canadian Plastics Industry Association's ongoing commitment to work with partners, such as Niagara Region, the Continuous Improvement Fund, communities, recyclers and other industries, to expand the efficient recycling of plastics resources," said Carol Hochu, Canadian Plastics Industry Association (CPIA). "It is model partnerships like these that result in the use of technologies that continuously improve and make plastics recycling more efficient and accessible to all stakeholders. By densifying the polystyrene and reducing the number of trucks on the road, we are reducing transportation greenhouse gas emissions by up to 85%. This results in a doubling of environmental outcomes – both from the recycling efforts as well as the emissions reductions."


- Niagara Region Waste Management provides efficient, cost-effective and innovative waste management services to Niagara's residents and businesses. Services include curbside collection of garbage, recycling and organics, two Regional landfills, a Recycling Centre, three permanent household hazardous waste facilities, and three material drop-off depots.
- Niagara Recycling is a locally owned and operated non-profit social enterprise governed by a volunteer Board of Directors. It is the processing contractor for Niagara Region, providing processing services to approximately 140,000 households covering 12 municipalities. Niagara Recycling also provides collection and processing services for over 250 industrial and commercial customers, as well as more than 125 schools within the Niagara Region.

- The Continuous Improvement Fund is a committee of Waste Diversion Ontario. Its mandate is to improve the effectiveness and efficiency of Ontario's Blue Box recycling program.

- Since 1943, the Canadian Plastics Industry Association has served as the national voice and leader for plastics industry sustainability across Canada and beyond, representing the interests of plastics value chain including resin and raw material suppliers, processors/converters, equipment suppliers, recyclers and brand owners. CPIA is committed to increasing the amount of plastic and the different types of plastic waste being diverted from landfill through the use of innovative technology and the intelligent application of various waste management options, such as reuse, recycle and energy recovery by working with its municipal and other stakeholder partners. www.plastics.ca.

Related Articles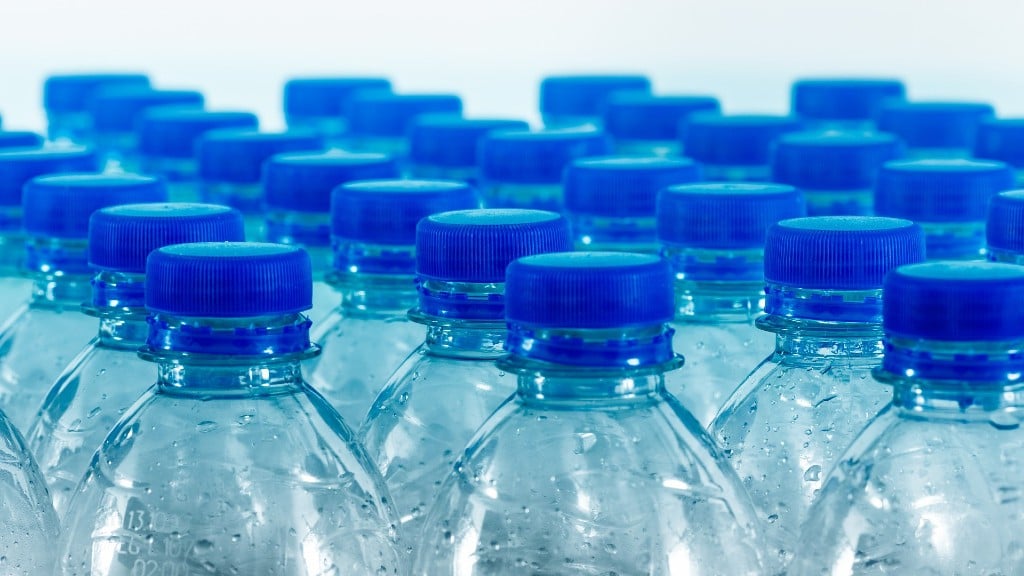 (VIDEO) Middle school students collect one million plastic bottle caps in microplastics challenge