New report documents practices for managing ash at waste-to-energy facilities
Report released by SWANA's Applied Research Foundation outlines potential for additional metals recovery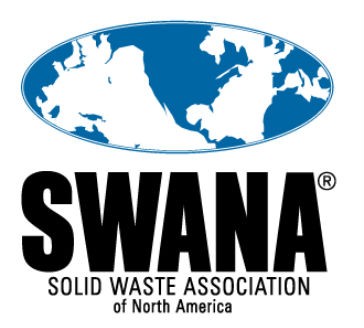 The benefit of two new and innovative practices in managing ash from waste-to-energy (WTE) facilities has been documented in a recent report issued by the Solid Waste Association of North America's (SWANA) Applied Research Foundation. These two new practices include enhanced recovery of a greater range of metals smaller than 12 millimeters (about 0.47 inches) from WTE bottom ash and the permitted reuse of bottom ash in road construction projects.
Of the nearly 30 million tons of municipal solid waste processed by WTE facilities in the United States each year, about 7 million tons is left as bottom ash, non-combustible materials, and solids from the air pollution control systems (fly ash). That material is collective referred to as WTE ash. Conventional metal recovery systems are often limited to processing of feedstock materials and large (greater than 12 millimeters) fragments in bottom ash. However, new systems being introduced in Europe have begun targeting the smaller fragments with a greater emphasis on bottom ash.
"The issuance of this report demonstrates the important role that the SWANA Applied Research Foundation and its forty five subscribing organizations are playing in promoting innovation and sustainability in the management of municipal solid waste in North America" said Jeremy O'Brien, PE, SWANA's Director of Applied Research.
The ARF report studied the implementation of one such approach by the Lancaster County, PA, Solid Waste Management Authority (LCSWMA). The Authority signed a 10-year contract with Inashco North America, Inc., to use an Advanced Dry Recovery (ADR) system to supplement existing in-line metal recovery systems. The system is expected to increase LCSWMA's metals recovery from ash by 46% including greater recovery of ferrous, non-ferrous, and precious metals and to provide additional revenues to LCSWMA over the contract period.
The ARF report also considered how the European model of managing bottom and fly ash separately could lead to greater recovery. Most U.S. WTE plants mix the two streams in order to manage them as a combined ash; as fly ash, managed individually, is considered a hazardous waste.
It documented the efforts of Pasco County, FL, which changed its ash management approach to mix only enough bottom ash with fly ash - at a ratio of 25% bottom ash to 75% fly ash - to render the mixture non-hazardous. This new approach frees up 83% of the bottom ash to be reused as construction aggregates.
Following a successful pilot test program, the Pasco County Solid Waste Recovery Facility received the first permit ever issued by a state government authorizing the use of WTE bottom ash as an aggregate in road construction. The use of bottom ash in road construction would increase local diversion to almost 94% of the waste processed through Pasco County's WTE facility from landfill disposal into recovery as energy or reusable materials and metals.
To learn more about ash management and the projects studied in ARF's "Innovations in Waste-to-Energy Ash Management" report, click here.
To learn more about SWANA's Applied Research Foundation, visit SWANA.org/Research.
Related Articles
Traditionally, waste management companies have operated using a simple "management of waste" approach to operating a MRF. Throughput targets and continuous operation (minimal downtime) were the main driving forces. The industry has changed however, and the focus moving forward is now on optimizing system performance and reliability, in conjunction with increasing recycling rates and a drive for a "greener" and more sustainable tomorrow.
When considering the addition of, or upgrade to, an "intelligent" MRF, for municipalities or private operators, the main factors should always be the client's (operator) current requirements, and evolving market needs, which include throughput, reliability, output quality, and adaptability. Equally important is a full understanding of what is really expected from any proposed system. Having an engaged and focused mindset for the project with the client from the beginning, will impact and drive the entire design process. This then impacts the overall project result, through to the productive, efficient, ongoing operation of the facility itself.