Rubble Master demonstrates latest equipment for customers at Xperience Days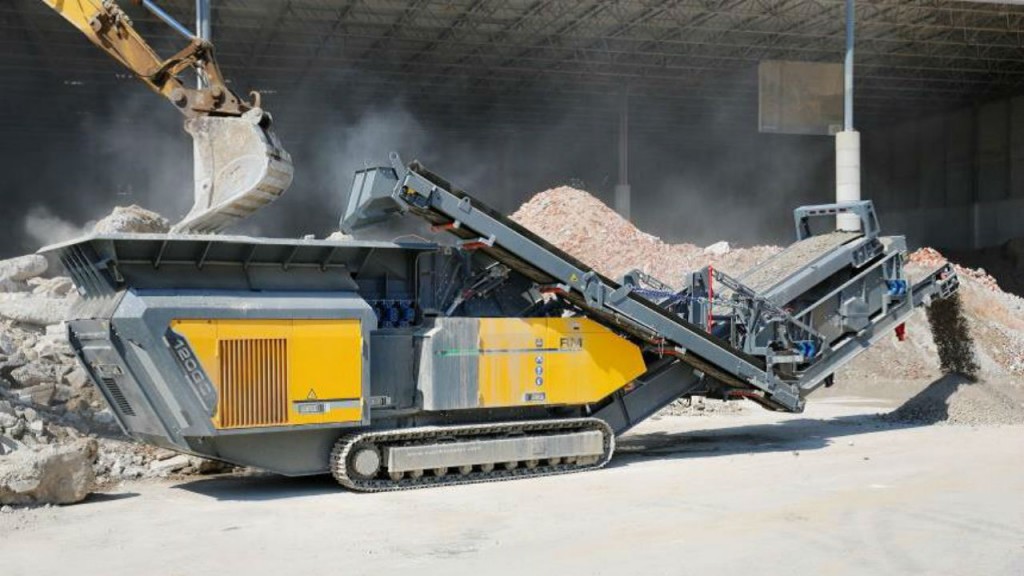 Over 400 international Rubble Master dealers and customers got together at the RM headquarters in Linz from September 29 to October 1 to share their knowledge and experiences. Customers were given live demonstrations of the latest generation of the RM crushers in a variety of applications ranging from natural stone to various recycling materials.
RM 120GO!
The star of the show was the RM 120GO! which has led the company into a new era and sets unique standards in terms of performance, maintenance, efficiency and design. This mobile crusher is the result of 25 years of experience and paves the way to the future for RM. Weighing only 35 tonnes and with a capacity of up to 350 tph, this machine opens up a new market for RM, offering a compact alternative to other crushers in this performance class. "One of the main goals in the development of the RM 120GO! was the flexible range of use of the mobile RM crusher in both recycling and the processing of natural stone," explains Gerald Hanisch. This multiple use is enabled by the fast changeover of the impact arms.
Spec2App
RM crushers and screens process an extremely wide variety of materials with a vast range of requirements and purposes. Spec2App was developed to ensure the optimum recycling of natural stone, construction and demolition waste, basalt or ceramic tiles with a single crusher. "The basis is our platform strategy with which we can fulfil an extremely wide variety of requirements in the crushing and recycling industry," says Gerald Hanisch. "Spec2App is like a toolkit full of USPs with a 100 percent degree of standardization." This means that customers can equip their RM impact crushers with, among other things, a vibro-channel system, special wear-resistant lining, an Enviro package or active pre-screen, depending on their respective requirements. The extremely versatile use of the RM crushers shown at the RM demo ranged from granite, C&D waste, concrete and asphalt to river rock.
RM GO! SMART
With RM GO! SMART, a new form of smart machine communication was presented in the course of the Xperience Days. The Basic version, which will be available from the beginning of 2017, enables the monitoring of the performance and status of the key machine parameters using commercially available smartphones and tablets. The presentation of the Plus and Premium versions gave customers and dealers an insight into the future. Besides guided service and troubleshooting routines directly via smartphone, customers are informed proactively about activities and receive spare parts prompts directly from the machine. RM GO! SMART is positioned by RUBBLE MASTER as part of the recently launched service initiative "Service 4.0".
Company info
Related products