Dynaset HMG PRO Series are world's fastest hydraulic magnet generators
Available through GENSCO, latest magnet generators feature drop times up to two times faster than previous models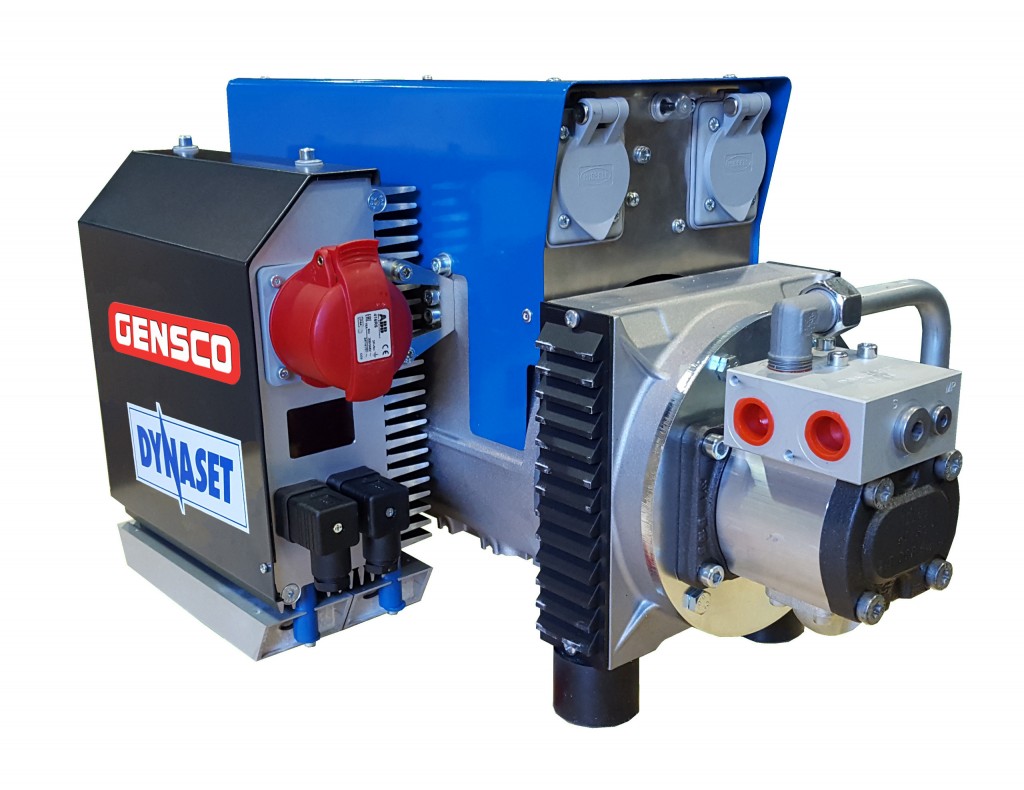 GENSCO EQUIPMENT, the Ontario-based provider of attachments and machinery for the scrap metal and demolition industries since 1919, has introduced the NEW Dynaset HMG PRO Series of hydraulic magnet generators. Available from 6kW to 40kW – Dynaset's product line has a solution to suit all requirements, whether using a 28" magnet on a small truck mounted crane or mini excavator, or a large 72" magnet on a 50-ton material handler. According to Gensco, they were the first to bring hydraulic magnet generator technology to North America, with exclusive distribution of Dynaset systems since 1994. With no changes to the hydraulic requirements and the footprint of the generators, they have since made tremendous improvements on the electrical controls to speed up material handling while at the same time reducing down time and facilitating fault recognition when a problem does arise. With the new Dynaset HMG PRO series, drop times are up to two times faster than previous models, while proprietary technology and a patented design enable these units to dissipate magnetic fields quickly and efficiently, making them the world's fastest magnet generators, according to Gensco.
Some of the other improved features of the new Dynaset HMG PRO series models include: solid state controls, simple components and less parts; easy installation, including kit provided with hydraulic valve specific for installation; a modular design – all generators from 6kW to 40kW use the same control card; a digital display that provides fault codes for immediate notification without troubleshooting / diagnostics; and 115V AC power – auxiliary sockets provide power for lights, power tools and more.
The complete Dynaset line includes a full range of hydraulically driven accessories including AC electric generators, high pressure washers, welding equipment, air compressors and magnet power systems. All DYNASET units are built compact in size, with limited oil requirements, are rugged and durable, and are designed to greatly increase the efficiency and productivity of equipment.

Gensco also offers its line of CANMAG magnets and can supply a complete system for magnet duty on any hydraulic machine type, from skid loaders to material handlers. CANMAG cast steel cased magnets are available with heavy manganese bottom plates in 28", 36", 40", 46", 52", 59" and 68" sizes (larger sizes available upon request).