Getting the most out of an ELV
Maritime auto Parts is using a fresh approach to finding success in the auto salvage and recycling business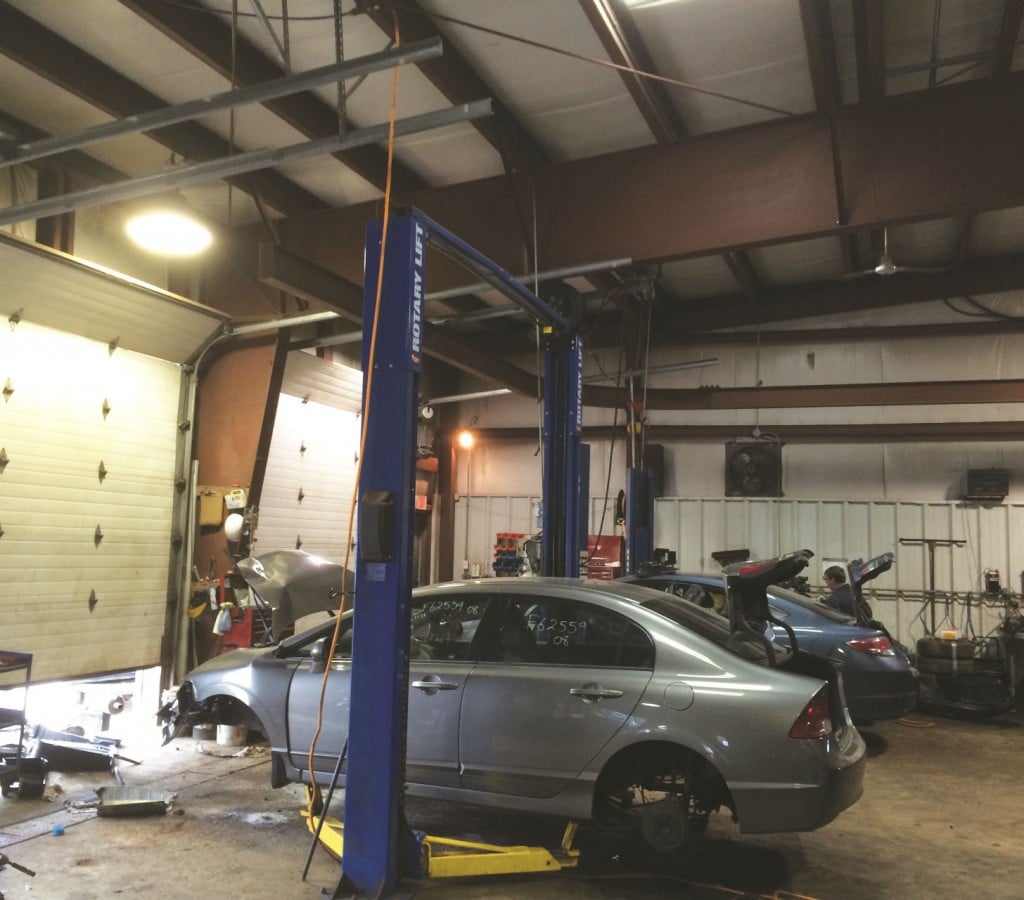 Andrew MacDonald is the owner of Maritime Auto Parts, located outside of Truro, Nova Scotia. Prior to his career in the automotive recycling industry, MacDonald worked for Toyota as a quality engineer and in purchasing. In 2012, he moved back to his hometown of Truro, Nova Scotia, bought the business from his parents, and hasn't looked back. He now operates with about 20 employees, is the president of the Automotive Recyclers of Canada, Atlantic chapter. In early 2015 he opened a store in Truro, supplying new aftermarket parts and at the end of 2015, opened a new self-service auto parts resale store called Maritime Pick- A-Part, located in Halifax.
About 40 to 50 percent of Maritime's business is in selling rebuildable vehicles, 40 percent is in the recycled parts side of the business involving resale of usable auto parts to the public, and the remaining 5 to 10 percent of revenue comes from core, metal and scrap metal sales.
"The rebuilder side of our business is near-pure reuse, because we're selling to those who rebuild cars, and the whole car gets put back on the road. If cars are involved in collisions that render them beyond repair, or they are simply not worth rebuilding, it's going to be dismantled for the parts resale market. We dismantle, warehouse and resell parts. About 40 percent of our revenue comes from this side of our business.
"The remaining 5 to 10 percent of our revenue comes from cores [engines, alternators, catalytic converters, drivetrains, etc.] and metal sales to local scrap recyclers, and from cores which are sold to remanufacturers. For scrap vehicles, at the end of the day, we have pulled about 70 percent of motors, transmissions and powertrains out of vehicles. We may sell the bumpers, lights or a door, but for the most part, after we remove re-usable parts and drain all vehicles to current environmental standards. Scrap vehicles get crushed, flattened, or baler-logged by our customers on our site. Scrap vehicles are their own commodity. The scrap recyclers haul them away to the shredder. We do separate out any aluminum content we can, catalytic converters for their rare earth materials, and batteries are also sold separately for their lead."
Maritime's Process
When an end-of-life-vehicle arrives at Maritime Auto, MacDonald and his team need to first make a few decisions. Is it worth more "dead or alive"? If it's a parts car, the first thing to do is to inventory the car. Using a tablet PC and software called AI Inventory Buddy, Maritime Auto Parts decides how many parts are worth inventorying. Quality of parts is examined, components are identified and VINs (vehicle ID numbers) are recorded.
"It depends on the year, make and model, which determines the potential demand for the parts." These parts can be anything, ranging from engines and transmissions, to doors, lights, switches and radios. Following the inventory process, cars are put through dismantling.
Maritime uses a Komatsu WA250 wheel loader for handling car bodies and scrap, with 12-foot forks for handling autos, and buckets for bulk materials. They also run an older 1991-modelyear Volvo L90B wheel loader at the Pick-A-Part location in Halifax. For their dismantling operation, the team at Maritime has a procedure to follow for which parts to pull, and for removal of fluids. Mercury switches, ozone depleting substances, batteries and catalytic converters are removed. Catalytic converters are removed using a hydraulic cutter from SST. For their on-site vehicle drainage, MacDonald uses a SEDA gas drill, and for gas handling, a pair of WEN Industries gas buggies.
"WEN gas buggies are basically safety-certified barrels on wheels, with diaphragm pumps on top. It's how we pump out any remaining gas. We actually have a SEDA drill and a WEN gas pump coupled together, so the SEDA and WEN machines work in tandem.
For coolant, we use a SEDA diaphragm pump and oils are gravity-drained into our own custom drain tables."
When there is nothing left on the vehicle that is worth keeping for re-sale, car bodies are sold to scrap recyclers for crushing and recovery of ferrous and non-ferrous metals. The remaining automotive shredder residue (ASR) is typically incinerated or goes to landfill.
"We sell to a few different local recyclers, including John Ross & Sons, located in Halifax. They put it in a new shredder last year. In 2015, we bought about 2,000 cars. Out of those 2,000, around 900 cars were kept for parts cars. The other 1,100 were sold for rebuilding or scrap. We processed approximately 75 ELVs per month in 2015."
A New Way of Doing Business in a Changing Industry
When customers pull into MacDonald's Maritime Auto Parts, they enter into a retail-style store front, and they don't see any car parts.
"When you come and see us, you just see sales people in a professional setting. There's a receptionist, it's clean. It's like you're coming into any retail store. Our customers do not pick up parts, like they used to in our industry, in shipping/receiving. We've eliminated that. Our staff is also trained to be professional and courteous on the phone, as they would be in any retail business."
At Maritime Pick-A-Part in Halifax, customers can bring in their own tools to dismantle any parts left on car bodies in stock.
"We've been trying to clean our yard up to the point where, for self-service customers who bring in their own tools, it has a professional feel when you come in and when they go out back. Yes, there's a bunch of smashed cars, but they're neatly organized. They're in rows. They're labelled, and it's not just a bunch of 'junk' floating around.
"We do also participate in several donation programs. If you go on our website, sellers have the option of selling or donating their vehicle to a charity. So much of our business is now done online. In the past, much more would come from walk-ins and more from tow-companies.
"Business generated online is a big part of the changes that have occurred in the auto recycling industry overall," continues MacDonald. "We get more requests to 'buy cars privately' [from the public wanting to make a sale directly] through our website. Our online presence has changed our business. Purchasing vehicles is more secure as well, because we have more information from the seller and we can ask very specific questions."
Maritime also sells about three gaylord boxes of parts per month to core buyers. "There's definitely more options today. Core buyers have the ability to look for parts nationwide, not just locally. We're able to capitalize on the demand from outside of our region in this way. We can quickly see what is in demand, and let companies know if we have it."
Andrew says his father Ed has an expression: "Squeezing the water out of the dish rag." This is not a new philosophy in auto recycling and parts recovery, he says. It has long been a matter of getting as much out of an ELV as possible.
"But the way we do it is different now. In the past, you could park a car and it would just keep making money for years and years. It would keep parting-out. Now, cars are becoming more and more replaceable, so people are less likely to fix them, and so we must buy only parts that are in demand. We also have to supplement our sales through sale of new aftermarket parts, brokering parts from other auto recyclers and selling warranties on our used parts so that we can always say 'yes' to the customer.
"Another thing that has changed is that scrap value isn't as consistent as it used to be. We have to find other ways to make up for this. One is that we try to turn cars over faster, and rather than wait on the car, we try to make our money a little quicker, even if we take less for it, and then we can more quickly buy the next one.
"We also have better tools to analyze how a car is going to 'perform'," he continues. "Back in the day, you'd go to auction, and would estimate based on what you're getting calls on, and what you anticipate you'll need for inventory. Now I run my VIN number in our Bid Buddy system, which is a buying tool that pulls my inventory. I can see the demand to tell me what I need to supply. I can adjust my bids when I'm going to the auction and it makes it a little easier to buy what you need and know that you're paying the right price for it. In the auto recycling business today, we now know better what we don't need.
"What we're involved in is one of the oldest, purest, most efficient forms of recycling. If there wasn't our component of the industry – the auto parts and picka- part model – there wouldn't be an auto recycling industry as it is today. If we couldn't resell the usable parts prior to materials processing and recycling, the industry would be purely about scrap. And the cars, when they come off the road, wouldn't be worth much at all. If you were purely dealing with the weight of the metals and the weight of the aluminum, you could probably process a million cars, but you'd have a ceiling of what that car is worth. If you couldn't sell a part off the car, every car would be worth only its weight in materials. The auto recycling and parts resale model changes that." RPN
This article first appeared in the September, 2016 edition of Recycling Product News, Volume 24, Number 6.
Related Articles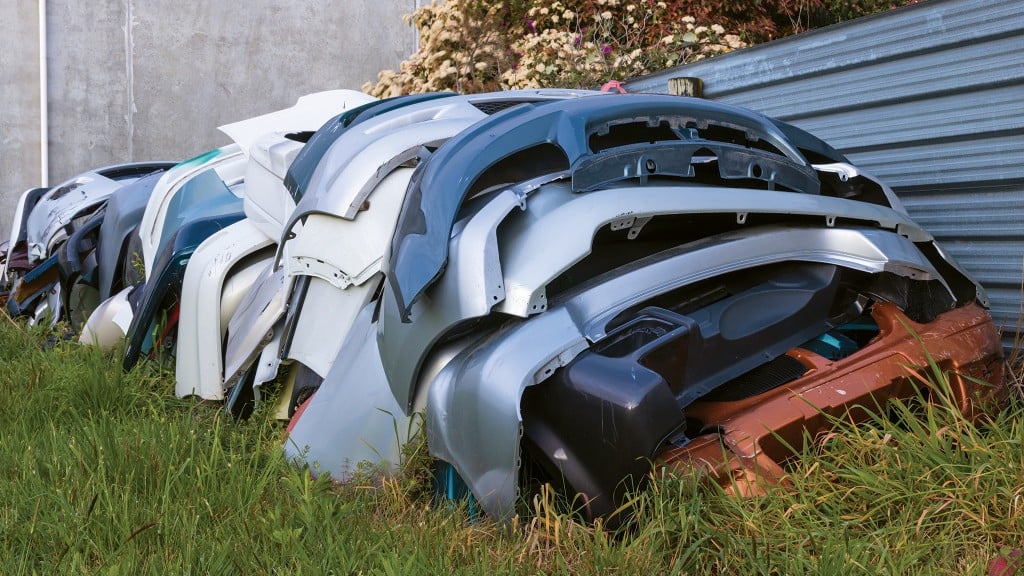 The road to auto plastic recovery: recommendations for recycling plastics from end-of-life vehicles