New Fuchs MHL390 F material handler largest and most productive in Fuchs line
MHL390 F sets lift standards for port and scrap applications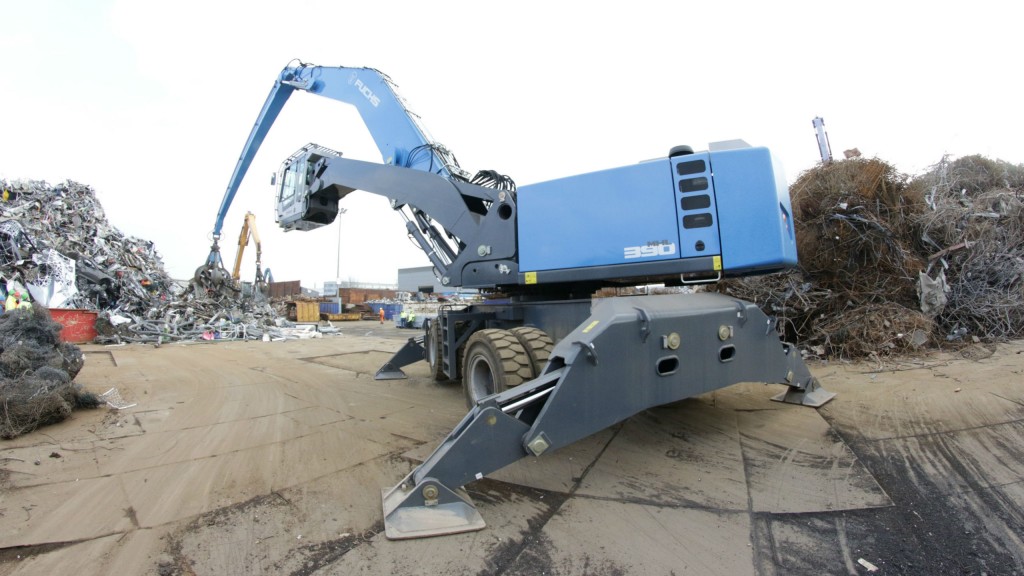 Purpose-built to deliver the long reach and high lift capacities required in port and high production scrap handling applications, the new heavy-duty Fuchs MHL390 F material handler unseats the MHL380 handler as the largest and most productive machine in the Fuchs product line. With standard operating weights ranging from 167,990 to 191,000 lb (76.2 to 87 t), this new market standard for high capacity handling offers up to a 72.2-ft (22-m) reach for large scrap yards, and up to a 80.4-ft (24.5-m) reach, with a banana boom configuration, to efficiently reach deep into a vessel's hull in port applications.
Whether moving scrap, coal, grain, logs or big bags, a variety of attachments can be effortlessly exchanged via a quick-attach coupling for fast and efficient material handling. Optional float operation automatically lifts the boom if too much pressure is applied, protecting sensitive surfaces from damage. The new handler can also be equipped with an overload warning system with height and reach limiter to more efficiently handle heavy loads. With its standard dual solid rubber tire drive, the massive undercarriage of the mobile MHL390 F material handler spreads machine weight over a broad 20.6- x 24.2-ft (6.3- x 7.4-m) area with its four-point outriggers to provide excellent stability when lifting heavy loads at extended reach. Oversized 34.2- x 29.5-in (870- x 750-mm) stabilizer pads distribute the machine's weight over a contact area 91% larger than the MHL380 handler's pads, boosting stability while reducing ground contact pressure. Its robust four-wheel hydrostatic drive system enables the handler to travel docks at speeds reaching 5.0 mph (8 km/h), and the machine offers a 32.5-ft (9.9-m) turning radius to navigate around obstacles.
A 6-cylinder turbocharged diesel engine develops 402 hp (300 kW) output to power the new MHL390 F handler. Boasting double selective catalytic reduction (SCR) modules, this material handler does not require a diesel particulate filter (DPF) commonly found on Tier 4 Final engines. This eliminates the need for passive filter regeneration and ensures uninterrupted material handler operation with lower fuel consumption. Separate hydraulically driven fans for oil, water and intercooler feature automatic fan speed control to continuously maintain optimum operating temperatures, even in extreme heat, while an available reversing fan helps to keep the radiator clear of debris. Working in concert with a two-stage air filtration system, large vent openings in the metal cowling increase airflow to the engine area to ensure the engine runs cooler.
Three-stage "Eco Mode" engine operation allows the operator to fine-tune engine RPM to the demand of the task at hand. "Power Mode" takes advantage of full engine speed for heavy duty applications such as feeding mega shredders and loading/unloading vessels. Operators can reduce engine speed by 12% in "Eco Mode" and 19% in "Eco+ Mode" while tackling less demanding applications like material clean-up and sorting to significantly reduce fuel consumption over "Power Mode."
The purpose-built MHL390 F handler includes robust design features that increase machine longevity at the port and scrap yard. A centrally mounted slewing ring offers 360° maximum load handling capabilities, and its rugged double-row slew ring design disperses load forces over two rows of bearings to improve service life. Large diameter hydraulic boom cylinders, with inverted mounting, offer reliable operation and superior protection from debris. Metal pipes line the top of the boom and side of the dipperstick for maximum protection from damage and outstanding durability.
Hydraulically elevated to improve the operator's sightline, the cab of this new heavy duty handler offers a maximum standard 21.0-ft (6.4-m) eye-level operation and independent 7.2-ft (2.2-m) forward movement. For port applications, a special "port" cab raiser system is available on demand to elevate maximum eye level to 28.5 ft (8.7 m).
Inside the cab, the main 7.0-in (178-mm) Wide Video Graphics Array (WVGA) touchscreen display offers intuitive machine function for more efficient operation. With video images shown on a separate color display, the MHL390 F handler comes standard with a review-view camera, while machines with the port lift cab riser option include a standard 360° camera system, enhancing visibility of the work area. The purpose-built handler's joystick configuration places all critical machine movements within the operator's reach and leaves room for customization.
A central service platform on the upper carriage of the MHL390 F handler substantially reduces daily maintenance time. Service technicians quickly access the engine, fuel and DEF fill points, hydraulic oil tank, and central lubrication system from the platform, improving machine uptime. The automatic central lubrication system greases multiple points on the upper carriage throughout the day to increase machine reliability. Additionally, the Fuchs Telematics system, standard on the MHL390 F handler in North America, allows customers to further optimize machine efficiency and helps to improve uptime by alerting key individuals of upcoming service intervals and potential machine issues.
The new MHL390 F handler's modular design, coupled with a long list of options, make this machine one of the most flexible on the market to meet specific application needs. Wheeled standard and extended undercarriages can be equipped with up to 2.6-ft (0.8-m) and 4.6-ft (1.4-m) pylon risers respectively to increase the operator's sightline. Replacing the wheel drive system, standard and XL crawler undercarriages help to disperse machine weight over a larger area for lower ground contact pressure, while up to 2.6-ft (0.8-m) and 12.1 (3.7-m) pylon risers for the standard and XL undercarriages respectively can be added in between the upper and lower carriages. The MHL390 F material handler can be equipped with either a diesel or electric motor and can be configured for stationary operation, further increasing machine flexibility.
Company info
Related products
Related Articles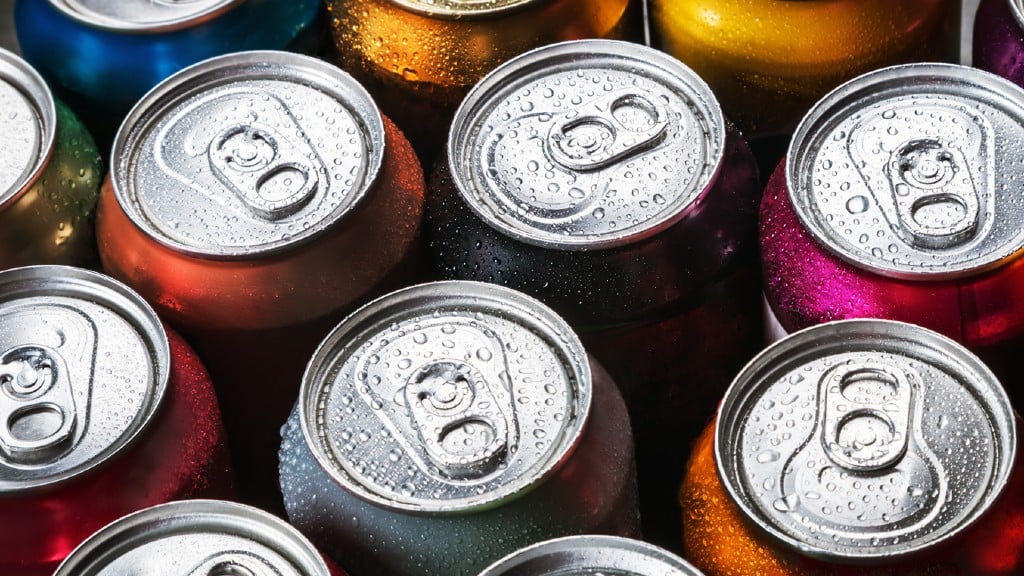 Robot funded by CMI to save more than 1 million aluminum beverage cans annually from landfill