Global Recycling Standards Organizations announces board appointments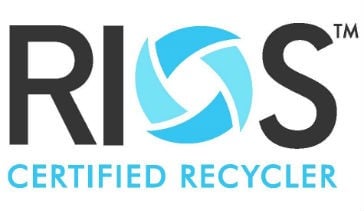 The Global Recycling Standards Organization, the home of the Recycling Industry Operation Standard (RIOS) recently appointed two board members. Sarah Cade, President of PC Rebuilders & Recyclers, returns for another 3 year term, and Brian Conners, President and COO of ARCA Advanced Processing, LLC will serve his first term.
"I am honored to serve another 3 year term on the Global Recycling Standards Organization Board of Directors," said Cade. "The organization has grown tremendously over the past 3 years and I am looking forward to continuing that success to make our industry stronger and safer."
Cade is also the Director of and coordinates the Electronics Reuse Conference (ERC). She works globally to promote the Microsoft Registered Refurbisher Programs and responsible reuse and recycling of electronic equipment. She is also a member of Responsible Recycling Standard (R2) Technical Advisory Committee.
"It's an exciting time to join the RIOS board as the program expands," said Conners. "Our positive results could be duplicated by any recycler, so by joining the RIOS board I hope to frame the question to all recyclers, 'Why haven't you joined RIOS? What's stopping you?'"
Conners is the President of ARCA Advanced Processing, LLC, Safe Disposal Systems, President of 4301 Operations, LLC,. With nearly 20 years of experience in the appliance recycling and refrigeration reclamation industry, he has developed extensive expertise in the areas of environmentally sound appliance processing and materials management.
"The Global Recycling Standards Organization is excited to have both Sarah Cade and Brian Conners serving on the Board of Directors," said Darrell Kendall, Director of RIOS™. "Both of these individuals truly understand the important role that RIOS plays in supporting the continued development of a healthy, safe and environmentally responsible recycling industry not only in the United States, but around the world. There is no doubt that with their contributions the organization will continue to grow and be more effective over the coming years."