Javelin offers expanded line of magnetic separation technology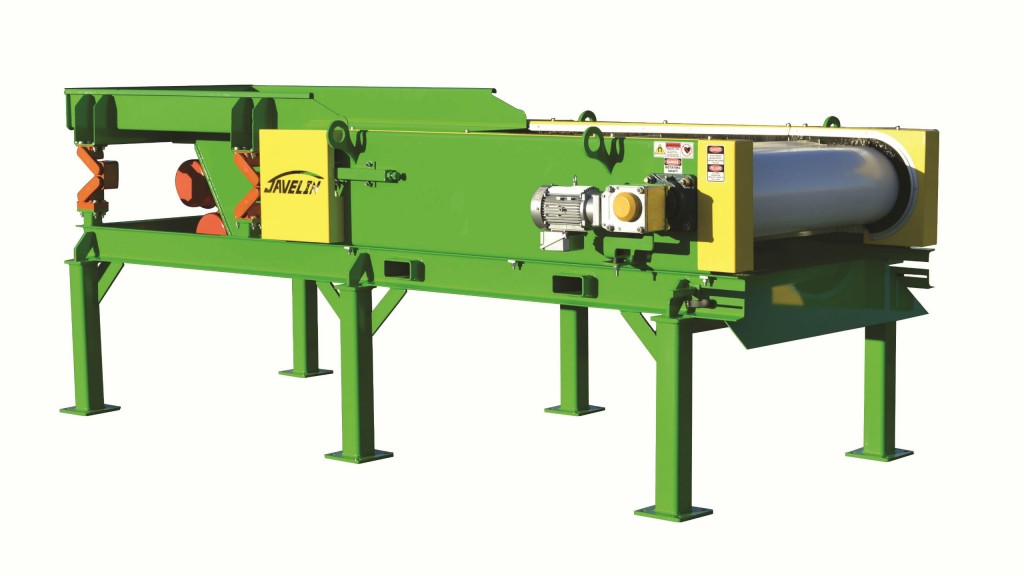 Javelin Manufacturing has announced that the company is growing, with a new location and expanded magnetic technology offerings designed to help recyclers improve product purity.
"We understand the challenges material recovery facilities and e-scrap recyclers face," said Jason Miller, Javelin's vice president of engineering. "For years we have produced the strongest eddy current magnets in the industry. Our new products are manufactured with the same top quality."
In addition to eddy currents, Javelin now offers ultra high Gauss units, holding magnets, suspended magnets, magnetic head pulleys and mobile units. The company does also offer customized solutions, will build onto existing systems and offers specialized service packages. To accommodate their growing business, Javelin recently moved to an expanded facility at 4515 Engle Ridge Drive in Fort Wayne, Indiana.
Javelin Manufacturing, LLC, began producing eddy currents in 2010 with the notion that, "the throw makes the difference." The company says their strong machines have helped the company solidify a reputation for reliability and have helped processors achieve 97-percent or better recovery rates.