Global Recycling Standards Organization appoints Jeremy Miller as chairman of Board of Directors
Miller brings experience as fourth generation scrap recycler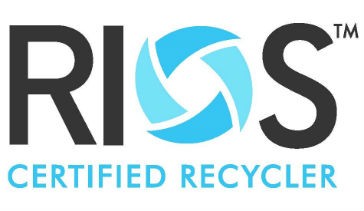 The Global Recycling Standards Organization, the home of The Recycling Industry Operating Standard (RIOS) has recently elected a new Chairman who will serve a two year term ending in 2018. The position of Chairman on the GRSO Board of Directors, like all directors, is an unpaid, volunteer position.
Jeremy Miller, CFO of Wm. Miller Scrap Iron & Metal Co. (Winona, Minnesota) is a fourth generation scrap recycler who has experience overseeing accounting functions, a QEH&S management program, business development, and domestic and global nonferrous and eScrap sales. Miller is also a Senator in the state of Minnesota.
"I am proud to serve as the Chairman of the Board of Directors for RIOS," said Jeremy Miller. "This industry-leading program is undeniably valuable to the long-term growth and success of the recycling industry. By taking voluntary action, and beginning the process of attaining RIOS certification, owners and managers at facilities all over the globe recognize and take responsibility for their role in the next evolution of this amazing, innovative, and vital industry."
With Miller's vast experience in the industry, the GRSO says it is confident that he will be able to properly assist RIOS in its mission to assist recyclers in more effectively managing their systems, which results in stronger health and safety programs, greater environmental responsibility, and better operational efficiency.
"The Global Recycling Standards Organization is excited to announce that Jeremy Miller will be its Chairman for the next two years," said Darrell Kendall, Director of RIOS. "Jeremy is a fourth generation recycler that truly understands the industry, and the role the RIOS plays within it. Under his leadership RIOS will continue to flourish and take its place as the global standard for recycling."