Zimmer America Recycling Solutions appointed sales and service representative of IFE Bulk in North America
Zimmer further expands recycling machinery portfolio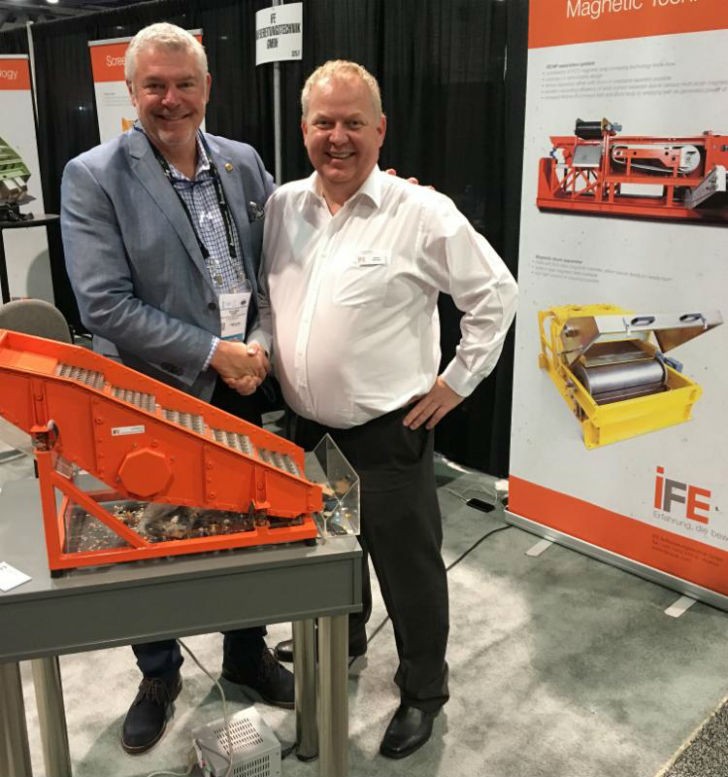 Spartanburg, South Carolina based Zimmer America Recycling Solutions has further expanded its machinery portfolio by establishing a new partnership whereby Zimmer will represent IFE Bulk of Austria. The two companies say they are responding to the increasing demand for recycling machinery technology in the North American market, and that North American customers will profit a great deal from the partnership. Austrian IFE Bulk is a world leading supplier of machines and components for the bulk materials and waste industry, developing and manufacturing vibro-conveyors, screening machines and magnetic separators for 70 years. Offerings include:
Environmental Technology: Mechanical and magnetic separation.
Conveyor Technology: Vibrating Feeders, Spiral Elevators, Vibrating Cones, Scattering Plates
Screening Technology: Vibrating Screens, Flip-flop Screens, Waste Screens, Fine Sorting Systems, VARIOMAT Doubledeck Screen
Magnetic Technology: Electromagnetic and permanent magnet Overbelt Separators, Magnetic Pulleys, FE+NF Eddy Current Separators, Magnetic Drum Separators
"By expanding our product spectrum and expertise, we can now fill any gaps in our customers' recycling process", says Roland Zimmer, CEO of Zimmer America Recycling Solutions.

IFE's Head of Project Management, Marketing and Sales Helmut Troebinger adds: "Zimmer has proven to be an experienced player in the North American recycling machinery business, and we look forward to expanding our markets with Zimmer as a partner."