Voluntary product stewardship program extension announced for post-consumer carpet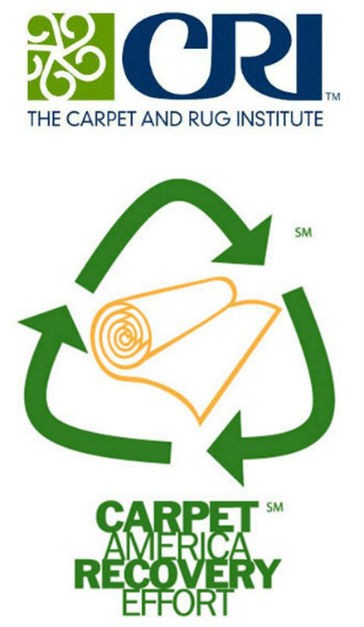 The Carpet and Rug Institute (CRI) and the Carpet America Recovery Effort (CARE) has announced an extension of the voluntary product stewardship (VPS) Program is to assist sorters of post-consumer carpet diverted from the nation's landfills. After having supported the program for two years, 2015 and 2016, this extension will provide funding for one additional year through 2017.
The VPS Program is market-based and designed to accept and manage all applicable post-consumer carpet, regardless of polymer type or primary materials or construction. The Program will provide financial assistance to qualified U.S. Sorters who divert post-consumer carpet.
"CRI is pleased to continue to offer financial support for the VPS Program," said Dan Frierson, Chairman of the Board of CRI. "Our members are participating voluntarily as part of our government relations activities, and have committed $4.0 million for the program's third year. The VPS Program will serve as a bridge for sorters as new technologies and applications are developed to increase market driven demand for all post-consumer carpet."
CARE will act as the stewardship organization for the VPS Program. Since 2002, CARE members have diverted more than 4.2 billion pounds of carpet from U.S. landfills.
"The VPS Program has been a key step in our mission to divert more carpet from U.S. landfills," said Brendan McSheehy, CARE's Chairman of the Board. "Sorters may use funds from the program to partner with their customers to divert carpet and recycle carpet back into useful consumer products, such as recycled carpet fiber, carpet cushion, broadloom, carpet tiles, and a wide range of plastic products".
The VPS Program launched in January, 2015 and will complete the initial two-year term at the end of 2016. This extension of the Program will end December 31, 2017. Sorters who qualify for financial assistance can expect to continue receiving funds without interruption, and the Q4 2017 fund payments will be completed in the first Quarter of 2018.
Sorters may qualify for funds by completing all required documents and submitting quarterly reports on their business results to CARE.
For more information, visit www.carpetrecovery.org and click on the VPS tab.
More from Industry News
Single-Ram and II-Ram High-Capacity Balers
At Machinex, we've been designing sorting systems for over 35 years, so we know how essential it is for MRF operators to have a baler they can trust and not worry about its operational reliability. This is why we design and manufacture reliable single-ram and II-ram high-capacity balers to specifically help optimize their operations.
Watch the video of our expert who presents the main features of Machinex balers delivering these important benefits:
Easy & accessible maintenance
Reduced maintenance & bale handling costs
Energy savings
Optimal bale density
For C&D recyclers, waste haulers, demolition contractors and landfills, there is a growing opportunity to profit from rethinking processes. Although every operation is different, by streamlining the front end of the C&D operation processes with purpose-built technologies, recyclers can tap into new end markets, accommodate higher material volumes, stay ahead of regulatory restrictions, increase recovery rates and add commodity revenue, while decreasing labor and other costs.
Download the new eBook to learn about:
Finding opportunities in the alternative to landfilling C&D
How facilities can increase their profits from C&D
Using the right C&D processing technology in the right locations