SWANA & NGVAmerica release white paper on natural gas vehicle safety at WASTECON 2016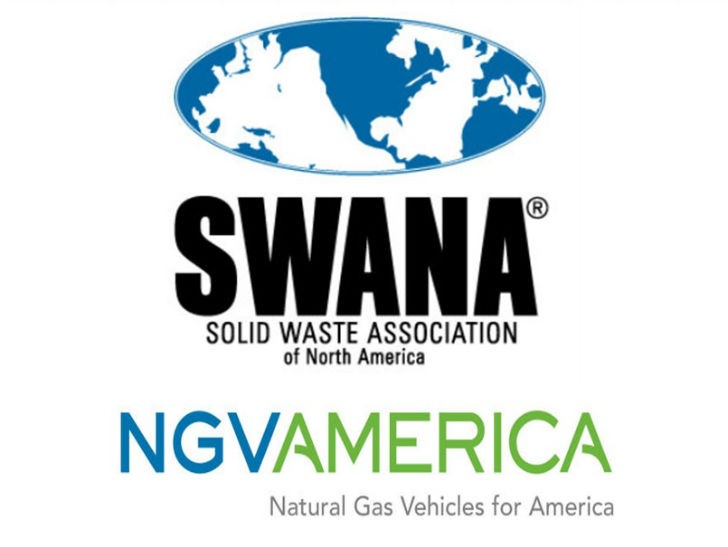 The Solid Waste Association of North America (SWANA), along with NGVAmerica, announces the collaborative release of their white paper, Natural Gas—A Clean, Safe and Smart Choice for the Waste and Recycling Industry, during WASTECON 2016.
The white paper, announced during the Safety Summit session of WASTECON, details basic NGV information, safe operation practices, and proper maintenance for natural gas collection and transfer vehicles.
Because of lower operating costs and reduced environmental impact of natural gas vehicles, more than 50% of new refuse trucks placed into service are fueled by natural gas. If natural gas vehicles are maintained and operated within their recommended service conditions, the vehicles are as safe as a gasoline or diesel vehicle.
"Natural gas is the clear alternative fuel of choice for waste and recycling fleets across the country," said Dan Bowerson, NGVAmerica Director of Technology and Development. "Safety is always the top priority for NGVAmerica members and we appreciated the opportunity to develop this guide to safety and best practices of natural gas vehicles with our partners at SWANA."
"We are very pleased to partner with NGVAmerica on this important document. Waste truck fleet operators in both the private and public sectors need to make sure they operate natural gas fueled vehicles safely, said David Biderman, SWANA's Executive Director. "This collaboration is an example of SWANA's relentless focus on improving the industry's safety performance in the United States and Canada," Biderman added.
SWANA, along with NGVAmerica, is proud to promote these natural gas vehicle safety initiatives in order to increase the commitment to workplace safety throughout the solid-waste industry and continue to keep these clean and affordable vehicles safely on the road.