Enerkem's facility in Edmonton becomes first ISCC certified plant in the world to convert MSW into biomethanol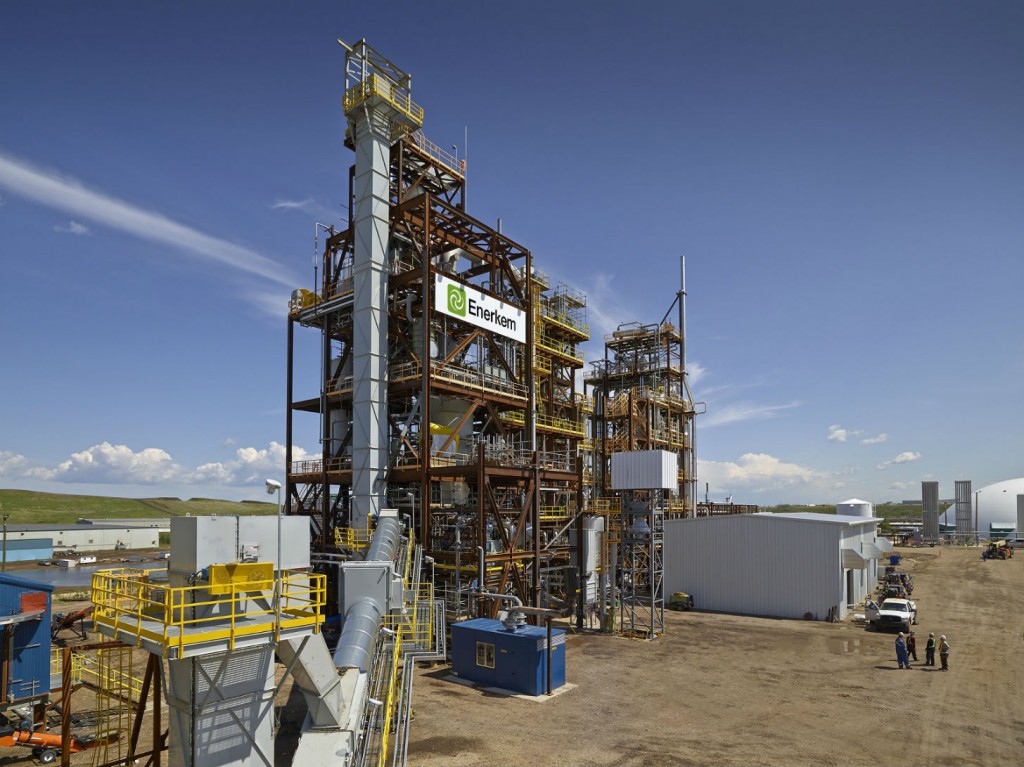 Enerkem Inc., a waste-to-biofuels and chemicals producer, announced it has obtained certification from the International Sustainability and Carbon Certification (ISCC) system for the biomethanol production of its Enerkem Alberta Biofuels full-scale facility in Edmonton, Canada. This biorefinery therefore becomes the first ISCC certified plant in the world to convert municipal solid waste into biomethanol.
"This reputable third-party certification confirms that Enerkem meets high ecological and social sustainability requirements. Enerkem already sells its biomethanol as a renewable chemical in North America and, with the ISCC certification, we are now adding flexibility to export it as a biofuel in Europe, said Tim Cesarek, Senior Vice President, Business Development. With the addition of a biomethanol-to-ethanol conversion module in the second half of 2016, this biorefinery will also become the first to sell multiple renewable fuel and chemical products made from waste."
Biofuels used in Europe, such as biomethanol and ethanol, must prove, through third-party certification under an approved certification scheme such as ISCC EU, that they comply with stringent criteria in terms of greenhouse gas savings, sustainability and traceability of the entire supply chain and are compliant with the European Renewable Energy Directive (RED). Under the RED Directive, all EU countries must ensure that at least 10% of their transport fuels come from renewable sources by 2020. The RED Directive also gives waste-based biofuels such as Enerkem's methanol and ethanol the advantage to count double towards this 10% requirement.
Company info
1130 Sherbrooke Street West, Suite 1500
Montreal, QC
CA, H3A 2M8

Website:
enerkem.com
Phone number:
514-875-0284
Read more
Related Articles
Traditionally, waste management companies have operated using a simple "management of waste" approach to operating a MRF. Throughput targets and continuous operation (minimal downtime) were the main driving forces. The industry has changed however, and the focus moving forward is now on optimizing system performance and reliability, in conjunction with increasing recycling rates and a drive for a "greener" and more sustainable tomorrow.
When considering the addition of, or upgrade to, an "intelligent" MRF, for municipalities or private operators, the main factors should always be the client's (operator) current requirements, and evolving market needs, which include throughput, reliability, output quality, and adaptability. Equally important is a full understanding of what is really expected from any proposed system. Having an engaged and focused mindset for the project with the client from the beginning, will impact and drive the entire design process. This then impacts the overall project result, through to the productive, efficient, ongoing operation of the facility itself.