Tesab launches 700i jaw crusher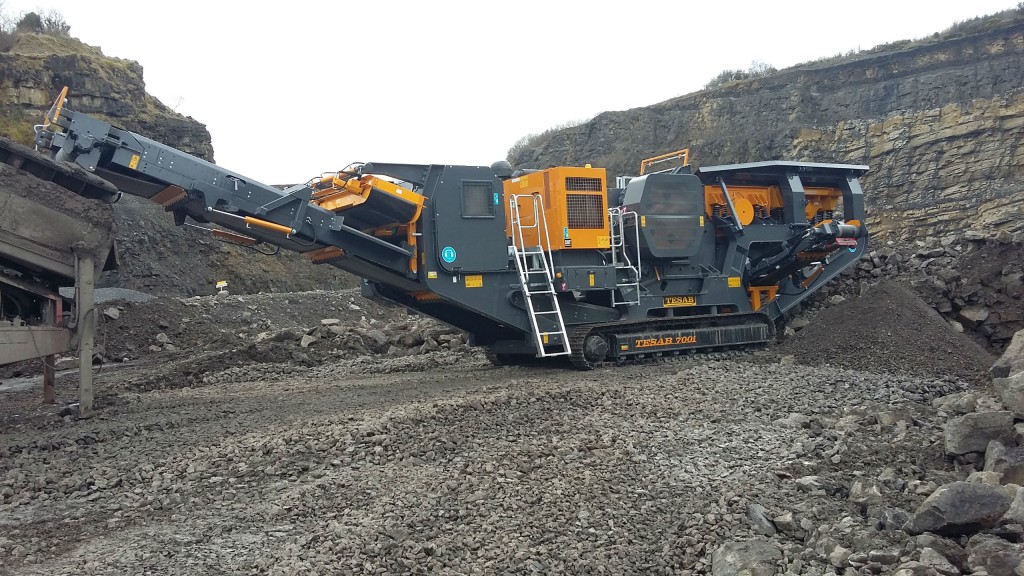 Tesab recently launched their new 700i Jaw Crusher, at Hillhead 2016 in the UK. Based on the company's proven 10570 model, the 700i is a more streamlined and powerful machine with the ability to produce 400+ TPH. With its user friendly design, the 700i is now easier to maneuver onsite and can be easily transported around various markets due to its new weight and dimensions, while keeping the original jaw crushing unit at the heart of the machine - ensuring it maintains the robustness needed for a jaw crusher designed with the construction and recycle contractor in mind.
According to Tesab, the 700i is quicker and easier to set up than ever before which dramatically reduces downtime between jobs as it can be ready to go in minutes. It also features hydraulic locking extension cribs, eliminating the need for lifting gear and improving overall health and safety by eliminating risks during setup. Plus, with a 2-deck independent pre-screen, production costs are reduced. A sized product can be produced on the side belt while the new and improved step deck vibrating feeders allow a higher throughput tonnage, improved material separation quality and the ability to handle dry, damp or wet material – making the 700i a highly versatile jaw crusher for a range of applications in C&D processing, quarry and mining.
Along with this new product launch, Tesab had their 800i Jaw Crusher working at this year's Hillhead demo area. The company says there are currently multiple new 700i crushers at work across the U.S. and Canada.