Plexus Recycling Technologies signs contract with WTT
Organics processing technology supplier to exhibit with Plexus at Wastecon 2016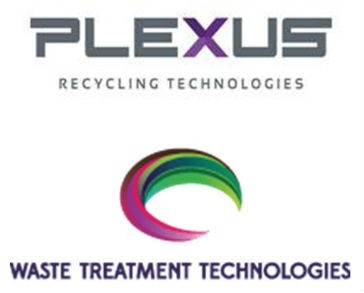 Plexus Recycling Technologies and Dutch-based WTT (Waste Treatment Technologies) have agreed to collaborate on systems in North America.
This partnership adds a unique technology to the already growing line of Plexus companies; which includes Andritz MeWa, Komptech, Matthiessen & ZenRobotics.
Marcel Vallen CEO of Plexus Recycling Technologies says, "The alliance just makes sense as WTT has been a long standing partner. This allows Plexus to be a complete solution provider."
WTT is a supplier of high-tech waste treatment solutions. The company specializes in projects ranging from composting and bio-drying, anaerobic digestion to odour treatment and mechanical pre- and post-treatment of organic waste streams.
WTT will be exhibiting with Plexus Recycling Technologies at WasteCon Aug 22-25th in Indianapolis, IN as well as BioCycle Refor October 17-20th in Orlando, FL.
Related Articles
Traditionally, waste management companies have operated using a simple "management of waste" approach to operating a MRF. Throughput targets and continuous operation (minimal downtime) were the main driving forces. The industry has changed however, and the focus moving forward is now on optimizing system performance and reliability, in conjunction with increasing recycling rates and a drive for a "greener" and more sustainable tomorrow.
When considering the addition of, or upgrade to, an "intelligent" MRF, for municipalities or private operators, the main factors should always be the client's (operator) current requirements, and evolving market needs, which include throughput, reliability, output quality, and adaptability. Equally important is a full understanding of what is really expected from any proposed system. Having an engaged and focused mindset for the project with the client from the beginning, will impact and drive the entire design process. This then impacts the overall project result, through to the productive, efficient, ongoing operation of the facility itself.