Tribogenics expands sales channels to meet demand for breakthrough, low-cost hand-held XRF technology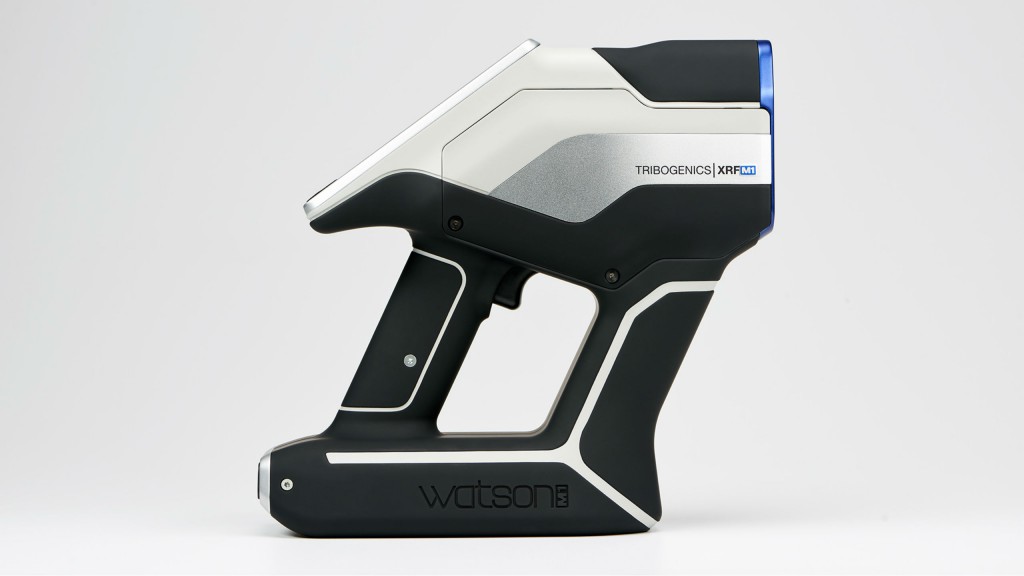 Tribogenics, the inventor of triboluminescence-based X-ray technology for industrial, medical and scientific applications, has announced that it has added new sales and distribution coverage to meet the growing demand for the X-ray industry's first ever hand-held XRF spectrometer device under $10,000. The new Watson hand-held XRF instrument performs positive material identification (PMI) of more than 430 metal alloys in a matter of seconds. New manufacturers representatives PE Systems, PSS and Hill Tech will now sell and support Watson XRF devices in the San Francisco Bay Area, Southern California, Arizona, Nevada, Oregon, Washington and Utah.
Tribogenics' proprietary triboluminescence based X-ray technology generates X-rays at a fraction of the cost of other X-ray technologies most of which have seen no innovation for more than 50 years and are three times more costly.
"Our new sales channel partners not only have a deep background in instrumentation; they have unsurpassed expertise in hand-held XRF, which is the hyper-growth segment of the market," said Tribogenics Chief Executive Officer (CEO) Dale Fox. "Between our new channel partners and our in-house team of experts, Tribogenics industrial customers in the Western United States are served by the most experienced professionals in America."
The technology behind Watson XRF spectrometers was developed by Tribogenics and physicists at UCLA. Tribogenics successfully launched the product several months ago, substantially reducing the cost of hand-held XRF devices by half. Since then it has quickly added sales and distribution centers across the United States to cope with heightening demand.
"We are excited to add PE Systems, PSS, Inc. and Hiltech to service our customers in the Western United States," said Mark Valentine, COO and head of worldwide sales at Tribogenics. "These companies and their principals have a wealth of knowledge and experience having worked in the X-ray arena for industry leading companies for many years. Their technical know how and unique customer experiences will serve us well as we drive adoption of the Watson™ hand-held XRF products.
Watson XRF solutions are designed to serve a wide range of industrial users, including QC/QA manufacturing, machining, surface engineering, coating service providers, metal fabrication precision and laser beam welders; and any setting where users or their customers require verification to determine the quality of their metals.
About the Technology
Tribogenics' discovery eliminates the need for a high voltage power supply by using a process similar to static electricity (known as the Triboelectric effect) to generate X-rays directly in a small source at a fraction of the cost of current technology. Tribogenics outperforms high-priced and high-voltage solutions by harnessing the power of the triboelectric effect, a process similar to static electricity. The company's spectrometer is priced at $10,000, half that of competing handheld solutions.