EREF annual charitable auction raises more than 1.6 million at WasteExpo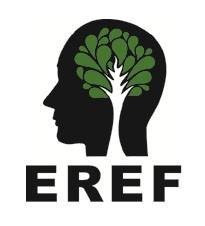 The Board of Directors of the Environmental Research & Education Foundation (EREF) is pleased to announce that the 2016 EREF Annual Charitable Auction has raised more than $1.6 million.
EREF holds its Annual Charitable Auction each year at WasteExpo to support the foundation's mission to fund and direct scientific research and educational initiatives for waste management practices. Having raised more than $17 million since its inception in 1994, the Auction features generous donations from members of the waste industry and provides opportunities for exhibitors to increase their visibility at WasteExpo.
This year, the organization took both the Live and Silent Auctions online by incorporating mobile bidding into the Silent Auction and online bidding into the Live Auction.
"Integrating new components into an already complex event is an undertaking, however I believe the addition of online and mobile bidding greatly enhanced the Auction," said Mike Schwalbach, EREF Auction Committee Chair. "As a result, EREF was able to establish new contacts and increase awareness by exposing the Auction to people across the country as opposed to WasteExpo participants alone."
The Silent Auction brought in more than $51,000, nearly $6,000 more than last year, while the Live Auction raised more than $1.5 million.
During the Live Auction, representatives from The Antonacci Foundation, Rehrig Pacific, PTR Baler & Compactor Company and the Detachable Container Association presented EREF CEO and President, Bryan Staley, with checks to support solid waste research.
Following words from EREF scholar, Nicholas Hotzelt, who currently receives funding for his Masters research on landfill leachate at Clemson University, bidders were asked to raise their paddles to Fund a Need. Money raised supports EREF's scholarships and Internal Research Program (IRP). In total, EREF received over $62,000 to directly fund research in the solid waste industry through scholarships and internships.
"Thank you for all those who supported the EREF auction," said Hotzelt. "Every pledge, donation and contribution benefits the foundation and gives students like myself an opportunity to pursue research that can benefit the waste industry."