Ontario's Textile Waste Diversion introduces 50 million pound pilot project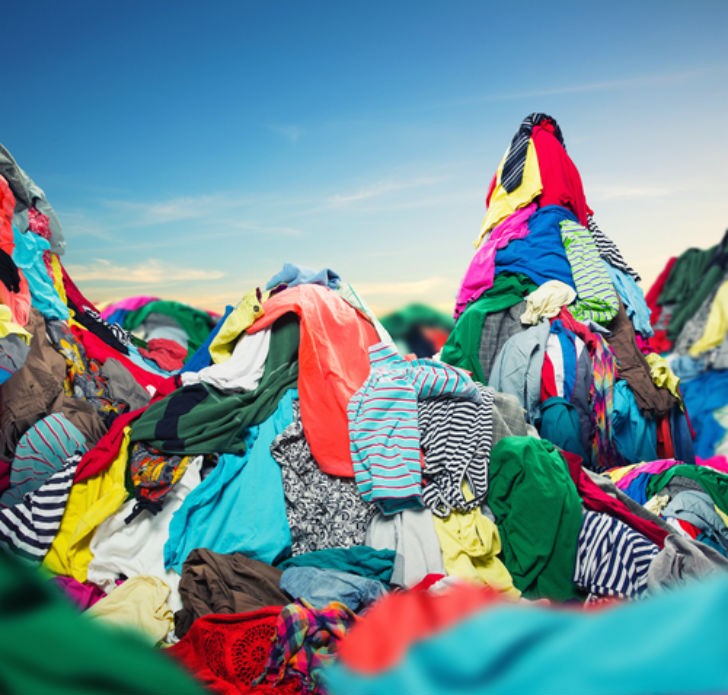 Over the last decade, much has been done to reshape how Canada views its waste – it has gone from a liability to an economic energizing resource. Commodities such as tires, e-waste and lightbulbs now dominate the agenda. Given that textiles comprises only 6% of landfill, it has been left as a last priority meaning very little research has been done on how Canadians consume and then manage their textile waste. All of the statistics used in Canada are borrowed from American EPA research, under the assumption that Canadians behave similarly. But we don't know for sure.
Over the years, Textile Waste Diversion has become specialized in building large textile waste collection routes very quickly across the province. We've turned every new route into a case study, tracking the productivity of our community clothing donation bins. We have done internal comparative studies on the productivity of urban versus rural bins, and even more detailed reports on productivity levels in relation to population density, visible exposure, and vehicular traffic access. Over time we have used the data to develop an informal proprietary algorithm that we use when plotting all of our expansions from community clothing donation bins, to charity reverse logistics services, depots, to multi-unit dwelling collection, to home and curb-side collection.
Now that we have diversified to include several collection streams, we are curious to know how each stream compares to each other. We would like to learn about area resident preferences in disposing of used textiles. We want to study Canadian disposal patterns in order to best develop an infrastructure that would effectively divert more textiles from landfill than the current 15% that is happening now.
Given TWD's diverse collection streams, and our growing list of charity, private and public sector partners, we feel that we are best positioned to conduct an independent research study on how Ontario residents specifically consume and manage their textiles. Our goal is to not only learn about how Ontario shops for clothing and other textiles, but how long we use them, and how we prefer to manage their disposal once we are finished with an item. We are going to compare the differences between urban and rural communities in relation to textile waste. Does population density require different solutions?
We do not believe that developing municipal infrastructure for Ontario can be done wisely by using American statistics. We believe that efficiency comes with proper research conducted locally. We understand that this may be a cost prohibitive undertaking for most communities, and given that we already have the infrastructure to facilitate such a study, we believe this is a value added service TWD can offer both governments and communities.
Through this pilot project, not only do we aim to collect proper data, but our goal is to divert 50 million pounds of textiles from landfill in the next 12 months. Reducing the landfill by 50 million pounds in one year would create a substantial number of jobs, reduce CO2 in the atmosphere by 200 million lbs, and more importantly would allow us to begin the process of bringing new green technology to Canada that would allow us to finally close the loop in textiles, and be the start of a new industry in Canada positioned to thrive in a burgeoning circular economy.
How will it work?
In each community where the pilot will be running, we will use our algorithm to determine the top collection streams worth studying in the community. That infrastructure will be implemented and monitored closely. Quarterly reports and a yearly and comparative study will be created from that and presented to pilot partners. An article summarizing the report will be made available to the general public.
In some areas, we will be running this pilot project on behalf of municipal governments, and this will include curb-side collection. In other communities, this project will be run independently, in partnership with commercial and multi-unit property owners as well as organizations like local BIAs and registered charities, and through offering services such as expanded home collection.
Our first independent pilot study is being done in Welland, Ontario. In the coming weeks, selected area residents will be receiving literature in the mail inviting them to participate in the pilot project. Selected commercial and multi-unit property managers as well as potential private sector partners will also be receiving invitations. We thank everyone in advance for their generous participation!
We intend to release our first quarterly report in December, 2016.
Company info