Time to put a stop to asbestos – for auto recyclers and all of us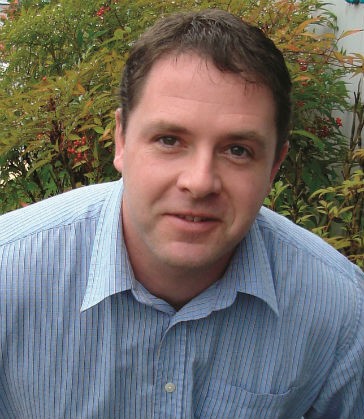 According to the Automotive Recyclers of Canada (ARC), every year 1.6 million vehicles reach their end-of-life in this country. Those on the outside of the recycling industry may not consider the extent of toxic and dangerous materials that auto and scrap recyclers are faced with on a daily basis, while they manage, depollute, separate, shred, sort and crush valuable, recoverable materials. In auto recycling applications specifically, the end-of-life vehicles (ELVs) being dismantled and salvaged contain fuel, oil, mercury and refrigerants. They also can contain asbestos, which is a component of a large percentage of brake pads imported into Canada. In fact, imported, after-market brake pads are one of the largest categories of asbestos-containing products which are still allowed entry.
With the goal of eliminating asbestos-related health risks associated with recycling ELVs, ARC has added its voice in support of a recent call for federal policies to effectively eliminate the import and use of asbestos in Canada completely.
According to ARC, Canada imported more than $100 million in asbestos brake pads and linings between 2005 and 2015 and import of asbestos-containing brake pads continues to increase unabated.
On April 5th, the Ontario Ministry of Environment and Climate Change promulgated regulations requiring automotive recyclers to recycle ELVs to set environmental standards, which includes the removal of all asbestos-containing brake pads prior to compaction of vehicle hulks, during preparation for shipment to metal recyclers. Commenting on this move by the federal government, Steve Fletcher, managing director of ARC, had the following to say:
"For an auto recycler there is no way to know whether a brake pad contains asbestos or not. In Ontario, every pad will need to be removed, and where the recycler encounters an asbestos brake pad, there is inevitably going to be some release of asbestos particulate into the air. This is an unacceptable and wholly unnecessary risk. Asbestos brake pads should simply not exist in Canada. We are calling for the federal Ministers of Health and Environment and Climate Change to act now."
Asbestos is something that all of us should be concerned with, and its use in products that recyclers must eventually manage is an issue we'll be following closely here at Recycling Product News.
Our cover story "Taking auto scrap indoors", starting on page 12, features Hamilton-based Bodyline Auto Recyclers. Bodyline is one of the first in North America to move their ELV recycling operations indoors, using electric-powered material handlers, and is an example of how auto recyclers are adapting and growing in a tough industry with ever-tightening environmental regulations.
The Canadian Association of Recycling Industries is holding their 75th Annual Convention in Ottawa, June 9-12th. This year's sessions will be focused on the challenges of current metal and other recyclables markets, trade and the economy. See our Last Word, this issue, for insight from CARI's president, Tracy Shaw, who talks about the importance of the recycling industry as a whole, and the concept of "designing products for recycling" from the start, when it comes to creating a truly global circular economy.
Eliminating the use of asbestos-containing brake pads in the cars we manufacture would certainly be a fantastic contribution to this end.