10 SWANA YPs honored as top 40 under 40 list at WasteExpo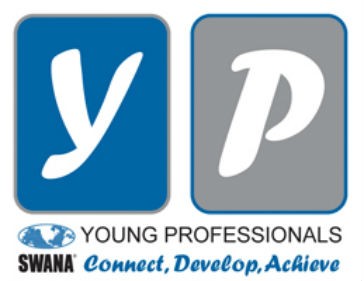 SWANA Young Professionals (YPs) are being honored as part of Waste360's Top 40 Under 40 award list at WasteExpo.
"SWANA is thrilled that fully one quarter of the Waste360 Top 40 under 40 are SWANA YPs. We are building the next generation of waste industry leaders through our YP program, and I encourage young people in both the public and private sector to take advantage of this growing program. The targeted networking, educational and leadership opportunities benefit both the YPs and their employers," said David Biderman, SWANA's Executive Director and CEO.
Waste360, a trade publication, recognizes young professionals who have made significant contributions in the waste industry through the 40 under 40 program. 25% of the Top 40 under 40 winners for 2016 are SWANA YPs. The following SWANA YPs were named to the list: Lynsey Kocenko, Robert Alan Wilson, Kathy Richardson, Nate Morris, Gena McKinley, David Hostetter, Russell Hightower, Ashley Davis, Christian Benitez, and Marissa Adler.
Robert Alan Wilson, founder and president of Precision Waste Services, and a SWANA YP, expressed how his membership with SWANA helped not only his career but also through his company: "From the very beginning, Precision Waste has worked to keep our employees and those we serve safe. Through our membership with SWANA, we have implemented Best Practices and consistently lead the market in customer satisfaction and operational safety."
Lynsey Kocenko, facility manager of the Delaware Solid Waste Authority and YP International Board Representative, explained how SWANA YP membership shaped her career in the industry: "I was fortunate to get introduced to SWANA at a young age and benefited greatly from all SWANA has to offer. Being involved with SWANA over the years, I have a great appreciation for the organization. SWANA offers beneficial training and I personally have gained so much knowledge about the industry from being involved. SWANA has become a second family and I am grateful to all the SWANA members that have helped mentor me over the years. I strongly promote the organization and am proud to say how helpful SWANA has been to me to gain institutional knowledge about the Solid Waste Industry that is helping further my career."
These YPs were recognized for this distinction at WasteExpo in Las Vegas on June 6-9, 2016.
With more than 650 YPs, SWANA is proud of this committed and motivated generation that have made incredible strides in the waste industry this year. SWANA YP are a group of solid waste professionals, age 35 or younger, who exhibit passion for the environment, their industry, and values of teamwork to combat the issues in the solid waste industry. SWANA extends its congratulations to all of the winners in the Top 40 Under 40 awards.