Wastequip's Go To Parts division introduces new dealer network
Parts dealer network localizes service, support, parts availability for U.S. customers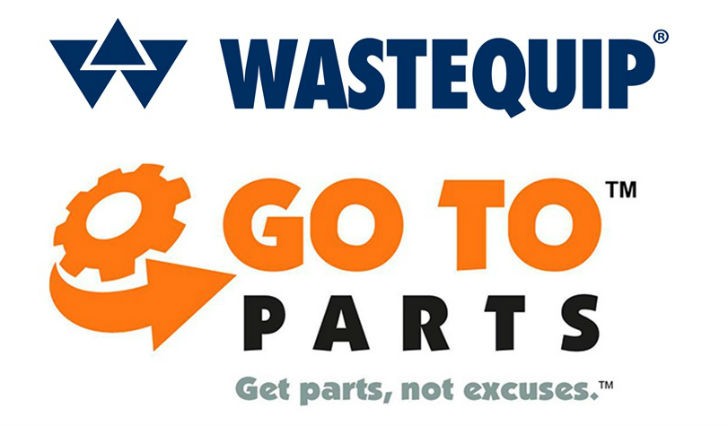 Go To Parts, Wastequip's OEM parts division, is excited to announce that it has signed exclusive agreements with several leading dealers in the waste equipment industry, creating a network of 10 parts dealers covering the South, Southeast, Midwest, and Mid-Atlantic regions of the U.S. The dealers were selected based on their commitment to quality service and an experienced waste industry sales force.
The move is part of Go To Parts' strategy to grow its national footprint by leveraging Wastequip's existing relationships with its Galbreath hoist and Wastequip compactor dealers. According to Wastequip, for equipment owners and operators, the Go To Parts' dealer network allows users to purchase readily available parts in their area, simplifying the maintenance and repair process. Additionally, since these are long-tenured Galbreath and Wastequip equipment dealers, they have the technical expertise to assist users in selecting the right parts for their equipment.
Wastequip adds that Go To Parts dealers benefit from dedicated sales support, priority shipping, established sales territories and lead referrals, and also receive preferred parts pricing on the waste industry's leading brands.
Go To Parts dealers and coverage areas now include:
Carolina Environmental Systems – North Carolina, South Carolina, Georgia
Eagle Truck Equipment, Inc. – Pennsylvania, New Jersey
Elliott Equipment Company – Iowa, Nebraska
Ingram Equipment Company, LLC – Alabama, Mississippi
JWR, Inc. – Wisconsin, Illinois, North Dakota, South Dakota, Minnesota
Muller Welding Company – Indiana, Ohio
Municipal Equipment Inc. – Kentucky, Tennessee
River City Hydraulics, Inc. – Arkansas, Louisiana, Tennessee, Mississippi
UCS Waste Equipment Company – Ohio
Waste Equipment & Parts, LLC – Florida
"We understand and appreciate the value that our dealers provide to us and to end users. Plus, it just makes sense to leverage our longstanding relationships with the waste industry's largest network of hoist and compactor dealers to provide service parts to our customers," said Mark Taylor, president of Go To Parts. "As we continue to focus on growing our dealer network, we look forward to announcing additional dealer partnerships in the coming weeks."
More from Industry News
Single-Ram and II-Ram High-Capacity Balers
At Machinex, we've been designing sorting systems for over 35 years, so we know how essential it is for MRF operators to have a baler they can trust and not worry about its operational reliability. This is why we design and manufacture reliable single-ram and II-ram high-capacity balers to specifically help optimize their operations.
Watch the video of our expert who presents the main features of Machinex balers delivering these important benefits:
Easy & accessible maintenance
Reduced maintenance & bale handling costs
Energy savings
Optimal bale density
For C&D recyclers, waste haulers, demolition contractors and landfills, there is a growing opportunity to profit from rethinking processes. Although every operation is different, by streamlining the front end of the C&D operation processes with purpose-built technologies, recyclers can tap into new end markets, accommodate higher material volumes, stay ahead of regulatory restrictions, increase recovery rates and add commodity revenue, while decreasing labor and other costs.
Download the new eBook to learn about:
Finding opportunities in the alternative to landfilling C&D
How facilities can increase their profits from C&D
Using the right C&D processing technology in the right locations