Why go purpose-built?
Efficiency, capacity and productivity gains of material handlers are well worth the investment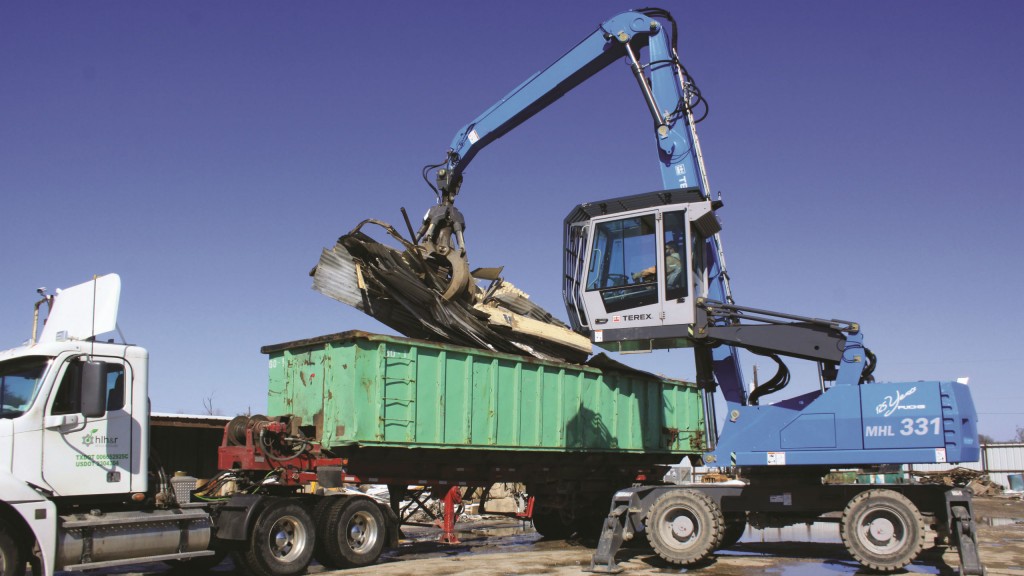 There comes a point in the evolutionary growth of a scrap yard or recycling facility where an important decision about the way it handles material must be made. Does the operation stick with what it knows, and add more of the same type of equipment and more operators and labourers to keep up with increased material inflow, or does it make an investment in equipment specifically designed to handle scrap and recyclable material?
For some, switching to purpose-built equipment can seem like a risky proposition, but with the "risk" comes much reward.
"Initially we thought the material handlers would be a little bit more than what we could afford," says Chuck Rosenberg, president of City Iron and Metal Company of Hastings, Nebraska. His scrap operation, during the last few years, has moved from handling material with modified excavators to purpose-built Fuchs MHL340 and MHL350 material handlers.
"It's all about speed in our business, and the Fuchs material handlers help us to do our jobs better, be more competitive and allow us to keep up with the volume."
Efficiency gains, capacity increases and higher productivity are just the tip of the iceberg when it comes to making the transition to purpose-built material handlers. The base design of the handler offers several distinct advantages that will boost handling capabilities to help grow a company's business.
Undercarriage and capacity
There are significant differences between the undercarriage design of an excavator and a purpose-built material handler. One major advantage for the material handler is the positioning of slewing ring for the upper carriage.
"The slewing ring of the excavator is positioned off-centre of the undercarriage base, but with a purpose-built material handler like a Fuchs machine, the ring is positioned directly in the centre," explains Andreas Gruber, port application manager for Fuchs.
The excavator's offset ring design is beneficial for digging, but this significantly reduces the machine's 360-degree lifting capacity, which is often required in the scrap and recycling material handling business.
"The excavator offers only a 180-degree handling capability for the maximum load," says Gruber. "However, the material handler offers the same load-handling capabilities throughout its 360-degree rotation, so it can lift, sort and stack high loads from around the full circumference of the machine."
This design also offers improved operating stability for tire-driven handlers. According to Fuchs' technical sales manager, Steve Brezinski, "The outriggers on a tired machine help to offer incredible stability, which puts customers switching to a new, purpose-built machine at ease."
Rise and reach
Material handlers offer another significant advantage over excavators – a hydraulically elevating operator's cab. This provides safety and enables the operator to see over the sides of rail cars and high-wall trailers for better loading efficiency than achieved with modified excavators built with a stationary cab.
"In this business, safety is critical, and the elevated cab has the operator sitting in the 'catbird seat'," says Thomas McKellar, president and owner of Site Prep, a Fuchs customer in New Orleans, Louisiana. Chuck Rosenberg agrees and adds, "The hydraulically elevating cabs…allow our operators to see into high-wall trailers, so they can be properly loaded. Our two Fuchs material handlers move more material than four cable cranes."
The cabs on Fuchs material handlers offer a range of maximum eye-level elevations from 17 feet (5.2 m) to 20.3 feet (6.2 m), depending on the model. Larger material handlers, such as the Fuchs MHL360, MHL370 and MHL390 machines also offer horizontally adjustable operator cabs of up to 7.2 feet (2 m).
Taking a look at the boom and stick configuration of a purpose-built material handler, one trait immediately apparent is the number of junctions on the machine. This, according to Gruber, is where the kinematics advantage of the material handler comes into play.
"The excavator configuration includes three junctions, which works well for digging but limits reach and slows handling capacities in a scrap or recycling application," says Gruber. "The straight boom/stick configuration of the material handler improves stockpiling ability and reduces cycle times for the purpose-built machine."
Fuchs material handlers also offer reach ranging from 34.1 feet (10.4 m) at the low end to 68.9 feet (21 m) at the opposite extreme. Purpose-built machines often offer more than a 20 percent longer reach than a comparably sized excavator, so material can be stockpiled higher and is handled fewer times before it's processed. Plus, the longer reach is coupled with higher lift capacities when fully extended, which is not the case with excavators.
Quite simply, excavator hydraulics are set up for digging, so they are not well equipped to handle heavy weight when the boom is extended.
Rosenberg reflects on when he used to use an excavator: "You could only reach so far with our excavators, and there was too much stress and strain put on the fittings when lifting heavy scrap material at the end of their reach."
At the end of the stick, owners of purpose-built material handlers reap one additional advantage – a rotating grapple. Compared to a stationary grapple, as is common with excavators, being able to rotate the load when placing it into a vessel, trailer or railcar, provides significant time savings and better positioning of material inside the trailer.
Need for speed and efficiency
With many scrap and recycling facilities now paved, the demand for a tired machine versus tracked is greater.
Tire-driven purpose-built material handlers enable operators to get around a yard with a load much faster than a tracked excavator.
"Depending on the model, Fuchs handlers with tire-drive systems offer speeds reaching 12.4 mph (20 km/ hr) which is about four times that of a tracked machine," says Brezinski.
Tires for material handlers are also designed specifically to withstand the demands of scrap and material recycling yards and facilities. Standard Fuchs handlers offer a solid rubber dual tire design that provides both durability and speed, featuring dividers to keep mud and debris from getting between the wheels.
Purpose-built material handlers, including Fuchs standard machines, also have a fully integrated design that meets the needs of most scrap and recycling operations without modification. For example, generators come standard on Fuchs handlers, and are sized properly to the machine model and typical applications performed. In comparison, this would need to be added to an excavator.
"I was impressed that the generator and controls for operating the magnet were integrated into the machine's design, so no modifications were necessary," says Rosenberg.
In addition, with standard left- and right-hand joysticks, all critical machine operating functions, such as magnet, slewing brake, grapple slewing and steering, are within the operator's reach.
"The joysticks will also leave room for optional equipment expansion, such as for the controlling movement of an added clean-up blade or controlling an auxiliary hydraulic cylinder on the stick," adds Brezinski.
One last point is that since the necessary components for efficiently handling material at a scrap or recycling facility are fully integrated into a purpose-built machine design, it allows for up to 75 percent increase in fuel efficiency, compared to excavators modified to work in these applications.
Fuchs material handlers offer Eco Mode operation on newer machines, which matches power output to the application, saving up to 36 percent fuel over full-power operation.
With high capacity, long reach, elevated cabs, quick drive systems and fuel-efficient designs, today's purpose-built material handlers offer a significant return on a scrap or recycling operation's investment. While it may initially be hard to part with an excavator or loader and move up to a material handler, once an operation chooses to move forward with a purpose-built machine, they typically do not go back.
Rick Zettler is an industry writer for the construction, material handling, mining and road building industries.
Related Articles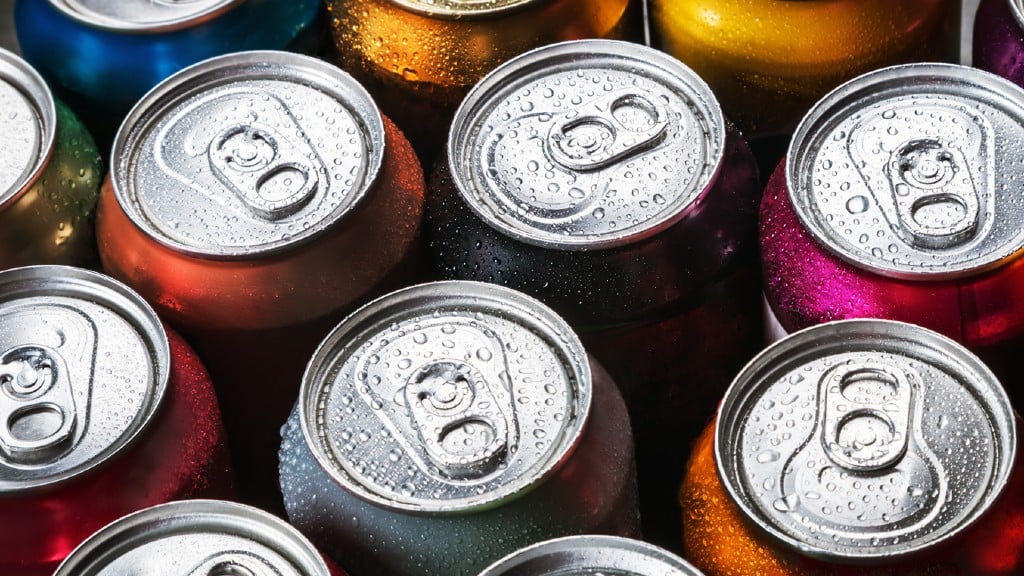 Robot funded by CMI to save more than 1 million aluminum beverage cans annually from landfill