Bunting Magnetics promotes Jana Davis to Chief Operating Officer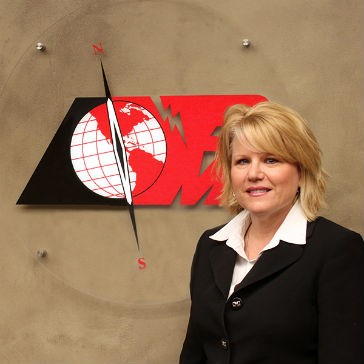 Bunting Magnetics Co., a global leader in the manufacture and supply of magnetic technology for metals recycling and other industries, announced that Jana Davis has been promoted to Chief Operating Officer (COO), a new position within Bunting Magnetics, effective May 30, 2016.
Jana joined the company in 2011 as Chief Financial Officer. As COO, Jana will be responsible for overseeing the day-to-day business operations – including manufacturing, distribution and engineering – of all four Bunting Magnetics divisions: Bunting Magnetics Co. (Newton, KS); Bunting's Magnet Materials Division, including its e-commerce site, www.buymagnets.com (Elk Grove Village, IL); Bunting Magnetics Europe (Berkhamsted, UK); and Magnet Applications, Inc. (DuBois, PA).
Davis will continue to report to Bob Bunting, President & CEO, who made the announcement.
"Jana is a trusted leader who, as Chief Financial Officer, consistently delivered results in financial management, corporate strategy development, operational efficiencies and people development. I can think of no one better to ensure operational excellence and drive our continued market leadership," Bunting commented. "This addition of a COO to our executive management team greatly adds to our capacity to implement our growth strategy and allows me to focus on broader strategic issues."
A search for a new Chief Financial Officer will begin immediately. Bunting's Chief Financial Officer will manage division controllers and human resources.
"I'm proud to take another step within Bunting Magnetics," said Davis. "I look forward to this new role and helping the company take its next stage of growth."