OSHA & Cybersecurity among topics on the table in San Jose at C&D World 2016 - upcoming May 1-3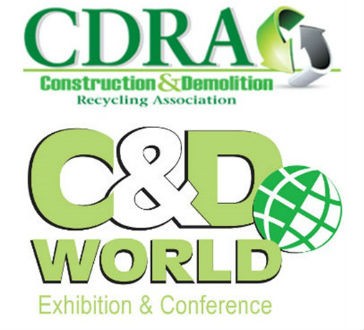 Franchises, OSHA¹s latest move that will impact concrete recyclers, and how to navigate EPA¹s recent ruling on C&D biomass are all part of a Legislative and Regulatory Update session at C&D World 2016, the Annual Meeting of the Construction & Demolition Recycling Association (CDRA).
Discussion on how waste franchises are limiting C&D recycling in three different parts of the country will be presented, as well as Gary Sondermeyer from Bayshore Recycling, presenting on other important issues facing C&D recyclers. Another key session this year will address the issue of businesses having their computer systems hacked, and sensitive date stolen. According to the CDRA, this can happen to companies of all sizes and industries, including recyclers. Adam Bennett of Cloudburst Security will providing steps on how to avoid getting hacked, and what to do if it happens to your company.
Register today! http://www.cdrecycling.org/cdra-events
Company info
35 E. Wacker Dr., Suite 850
Chicago, IL Phone: 866.758.4721
Chicago, IL
US, 60601

Website:
cdrecycling.org
Phone number:
866.758.4721
Read more