JCB's Tier 4 engine strategy allows for easier equipment maintenance and resale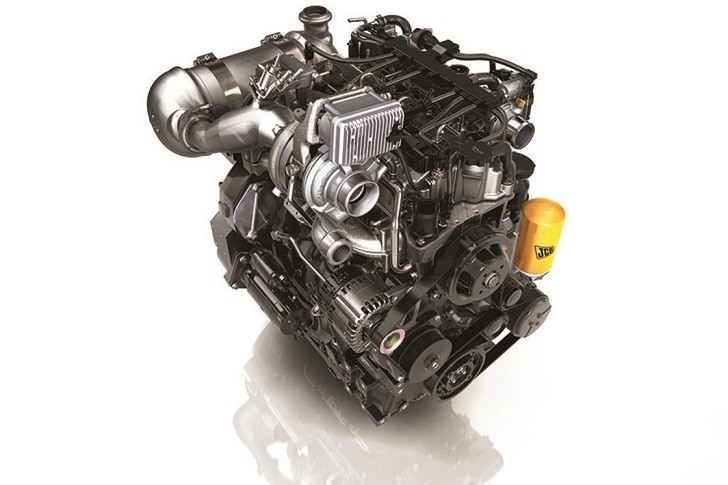 Because of their unique design, JCB's Tier 4 Final engines offer easier maintenance and better resale, qualities that are especially important for certain industries, including rental. Engines over 74 hp meet stringent Tier 4 Final emissions legislation by using a compact, highly efficient SCR system for NOx reduction, requiring no diesel particulate filter (DPF). Engines less than 74 hp require no DPF and no DEF utilizing JCB's innovative, efficient combustion technology to handle emissions within the engine combustion chamber.
JCB's Tier 4 Final solution for engines over 74 hp offers:
Up to a 5 percent fuel efficiency improvement
A compact 'one-can' SCR exhaust solution
The ability for machines to be de-emissionized for sale into less regulated areas.
JCB's Tier 4 Final solution for engines 74 hp and under feature:
No DPF required
No DEF required
The ability for machines to be de-emissionized for sale into less regulated areas.
Fewer replacement parts and service requirements on all engines mean fewer hassles in between rentals, yielding higher rental utilization rates on JCB equipment and a greater overall return on investment.
JCB's Tier 4 Final technology delivers an engine package that, unlike many competitors, can be installed into existing machinery without bulky alterations to bodywork. This ensures that JCB machines retain their excellent all-around visibility and ease of serviceability.
It is possible to de-emissionize the Tier 4 Final range, to allow machines to be re-sold in less regulated territories. All JCB dealers worldwide will have the technology to remove the SCR kit, reduce the fuel injection pressures and recalibrate the engine control system to de-emissionize the EcoMax engines, changes which have to be made outside of the USA to comply with EPA regulations. A lubricity dosing filter may be required in some countries depending on the quality of local fuel.
"We have continued to use innovative in-cylinder technology to reduce exhaust emissions within the JCB EcoMax engine, rather than relying on extensive aftertreatment," said Alan Tolley, Director of Engine Programs at JCB Power Systems. "Through recalibration, and the addition of our 'one-can' SCR solution, we have delivered a range of technologically advanced engines that meet the requirements of Tier 4 Final within existing packaging requirements."
Related Articles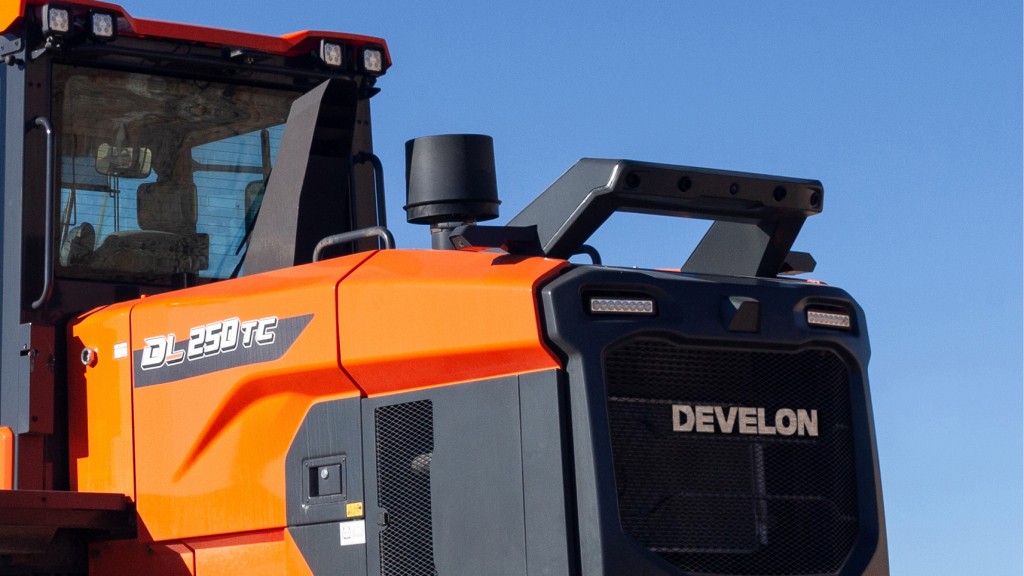 Transparent Bucket, other technology standard on DEVELON next-generation wheel loaders