14th Annual CARE Conference to be held May 18-19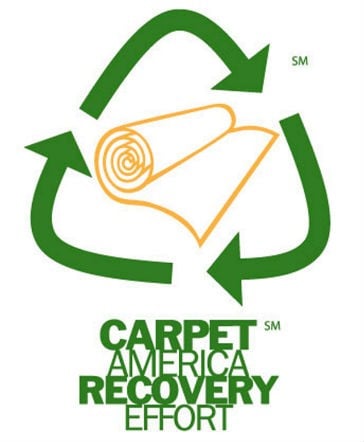 Carpet America Recovery Effort's (CARE) Annual Conference takes place from May 18-19 in Greenville, South Carolina. According to the association, this year's event will give attendees the opportunity to discuss innovations made in the carpet recycling industry, learn about new and existing products that are produced with post-consumer carpet, developments in the carpet industry, the Voluntary Product Stewardship (VPS) program and more.
CARE says this year's exhibitors will be offered multiple opportunities to meet and interact with end users, with specific time set aside for both networking and concrete small group sales contract.
CARE Welcomes Bill Carteaux as Keynote Speaker
SPI President Bill Carteaux began his tenure in February 2005. He came to SPI from Demag Plastics Group, where he was named president and chief executive officer of the Americas and co-executive managing director of the global business in 2002. Carteaux previously served as the company's executive vice president. Prior to joining Demag, Carteaux spent eight years with Autojectors, a manufacturer of vertical injection molding machines, including four years as its president. He had been actively involved as an SPI member, taking on numerous leadership roles for more than 15 years. While a member, Carteaux served as chair of SPI's Equipment Council, the NPE Finance Committee and the NPE Operations Committee. He was vice-chairman elect of SPI when he assumed his current position. Carteaux has an MBA from Indiana Wesleyan University and a BS from Purdue, where he has received several awards since graduating. He currently serves on the Board of Directors for the Council of Manufacturing Associations at the National Association of Manufacturers and is Director General of CIPAD, the Council of International Plastics Association Directors.
Related Articles
Traditionally, waste management companies have operated using a simple "management of waste" approach to operating a MRF. Throughput targets and continuous operation (minimal downtime) were the main driving forces. The industry has changed however, and the focus moving forward is now on optimizing system performance and reliability, in conjunction with increasing recycling rates and a drive for a "greener" and more sustainable tomorrow.
When considering the addition of, or upgrade to, an "intelligent" MRF, for municipalities or private operators, the main factors should always be the client's (operator) current requirements, and evolving market needs, which include throughput, reliability, output quality, and adaptability. Equally important is a full understanding of what is really expected from any proposed system. Having an engaged and focused mindset for the project with the client from the beginning, will impact and drive the entire design process. This then impacts the overall project result, through to the productive, efficient, ongoing operation of the facility itself.