Electric-drive material handlers helping to keep Ferrous Processing & Trading top of the heap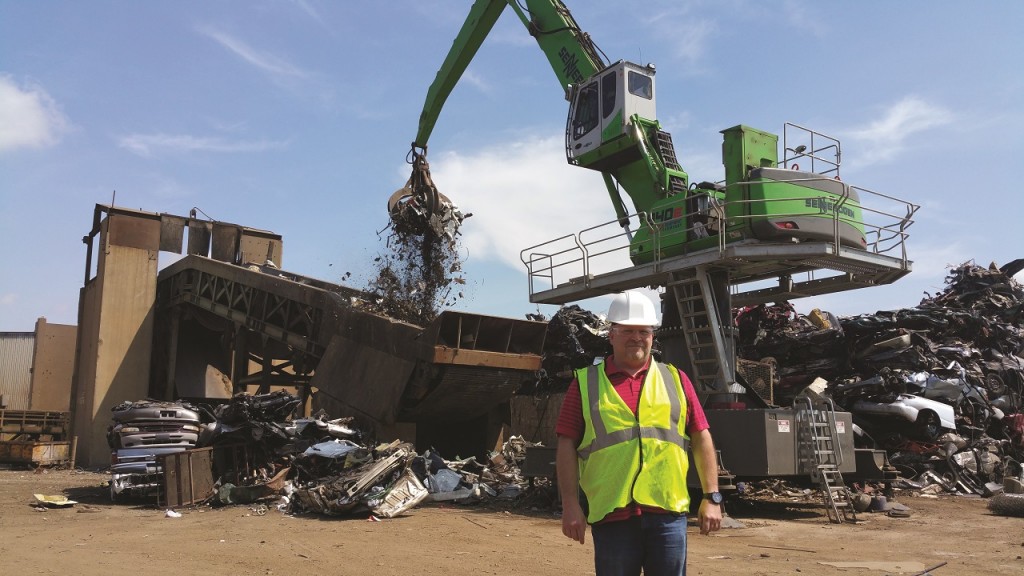 With scrap recycling facilities located throughout the Great Lakes region and south to Florida, Ferrous Processing & Trading (FPT) is involved in every aspect of the scrap recycling industry. Tony Benacquisto is charged with keeping all of the company's facilities equipped to perform profitably.
"I'm the one that goes out to find new equipment," he explains. "I have to find the most efficient way of doing something and see how we can improve our bottom line." Among Benacquisto's recent "finds" is a new electric-drive Sennebogen 840 scrap handler, commissioned in March of 2015 at FPT's Strong Steel Products yard in Detroit, Michigan. He chose the 840 to feed flattened cars and #2 scrap to the largest shredder in the region.
A "Clean Slate" approach
FPT operates several Sennebogen material handling machines. The Strong Steel facility also has a rubber-tired version of the new machine, an 840 M model. And another electrically powered machine, a Sennebogen 835 R-HD, is running at FTP's nearby Kronk facility.
"We've had the 835 electric going for four years and had great success with it. So we had measurable results from it to compare numbers when we were looking for a new electric-drive machine."
Although Benacquisto appreciates the Sennebogen equipment that's in his fleet, he takes a "clean slate" approach every time he searches for new scrap handlers. He collects input from his purchasing team, his maintenance staff, equipment operators and FPT's engineering department, also located at FPT's head office in Detroit. The goal is simply to identify the best overall solution for each specific process, and choose the right model and configuration for the job.
The Efficiency Of Electric Drive
To match up with their mega shredder, Benacquisto knew he wanted electric drive.
"I've had electric equipment in the past, going back to our electric overhead cranes. I knew the efficiency of electric as compared to diesel; when you add the rising price of diesel to the maintenance cost of diesel, it far exceeds what electricity costs. With the way the price of diesel was jumping a year ago, it just made sense to go electric.
"We did look at other electric machines – all the different colours," continues Benacquisto. "We tried another one first but it did not meet our expectations. Then we ordered the Sennebogen 840."
The 835 R-HD electric-drive machine in use at FPT's Kronk facility is mounted on crawler tracks and is powered through a tether cable that allows it to travel within a limited range. The new 840, however, is mounted on a four-point floating structure with a pylon in a fixed location adjacent to the shredder.
Jeff Beebe is part of FPT's purchasing group and now works on site with the new 840 scrap handler every day. "We had our yard arrangement all laid out before we purchased the machine," Beebe says. "The plan was to unload trucks and to feed the shredder, all within the same swing radius. The machine we chose – the 840 – is mounted on a floating pedestal and has enough reach that no mobility is needed."
The Strong Steel site in Michigan is a 9-acre yard and processes in excess of 200,000 tons per year. Beebe says the operation is purely focused on shredder throughput. Flattened automobiles arrive on trailers. They are fed through the shredder and ferrous material is separated by a magnet. The clean material is shipped to customers by rail and truck. The new Sennebogen machine was chosen to perform simply, quickly and reliably.
Benacquisto says he was very comfortable with choosing his new 840 from the beginning.
"I had visited the factory in Germany and met Erich Sennebogen, so I knew their abilities," says Benacquisto. "Constantino Lannes [president of Sennebogen LLC] was here at our site for our negotiations on the machine. We expected similar performance to our 835, but we went up to the 840 model for added throughput."
Their older electric 835 R-HD has now been in service for four years and has logged over 45,000 hours on the original electric motor. To Jeff Beebe, that shows him electric drive was the right choice.
"That could be up to four engines or more," he says. "We have an excellent rebuild program with another supplier of diesel machines, but this system surpasses even that."
Environmental benefits
Watching the 840 operate, Beebe comments on the quiet operation of the machine.
"Noise and pollution are definite factors – it's noticed in the yard," he says. "The operator likes less of both. Especially with Sennebogen's elevating cab, there's more separation from the machine and vibration, and no exhaust blowing on you.
"A big issue with new machines today, especially big machines, is the emissions – the Tier 3 and Tier 4 stuff. Electric power just takes that right out of the equation. In terms of our electric machines, the perks greatly outweigh any downside, and they exceed our value proposition."
Beebe recalls also that their operator was "a little leery" of the 840 when he first began to run it.
"The pedestal gives the machine a 9-foot 10-inch (3 metre) rise and the elevated cab adds another 8 feet 10 inches (2.7 m) of height," he says. "It took some getting used to – to work up that high – but now he rides it up and down like an elevator."
According to FTP, the arrival of the 840 at Strong Steel coincided nicely with the arrival of Alta Equipment as the regional distributor for Sennebogen equipment. Benacquisto was pleased to see that Alta is opening a new branch in Detroit, becoming the only heavy equipment dealer within the city limits.
"They are a young company, working hard and doing well," says Benacquisto, who adds that having factory trained field support for their scrap handlers completes the productivity package for FPT.
Related Articles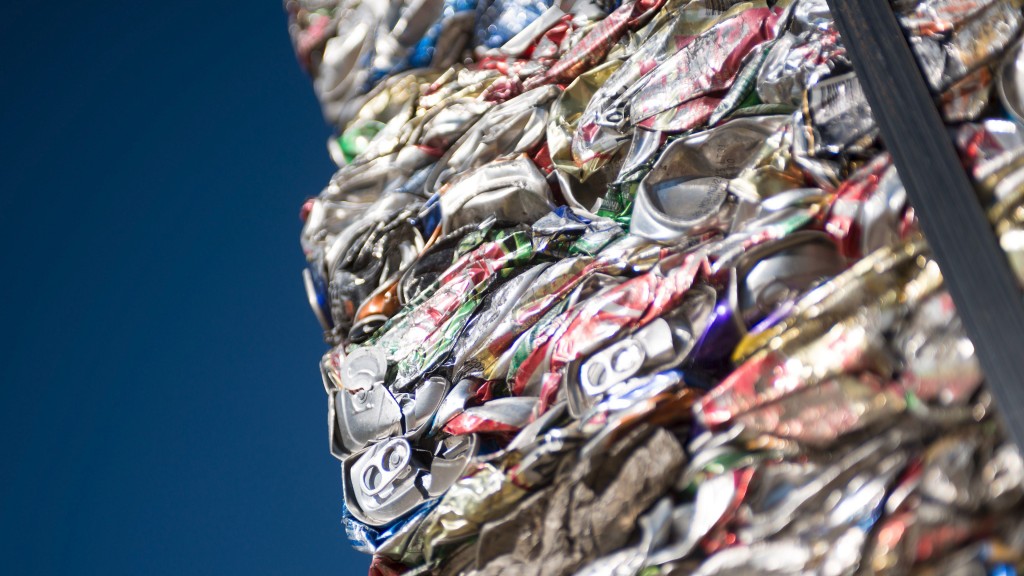 Novelis joins First Movers Coalition to help reduce aluminum manufacturing carbon emissions