Overbuilt baler/loggers and car crushers key to mobile recycling in New Brunswick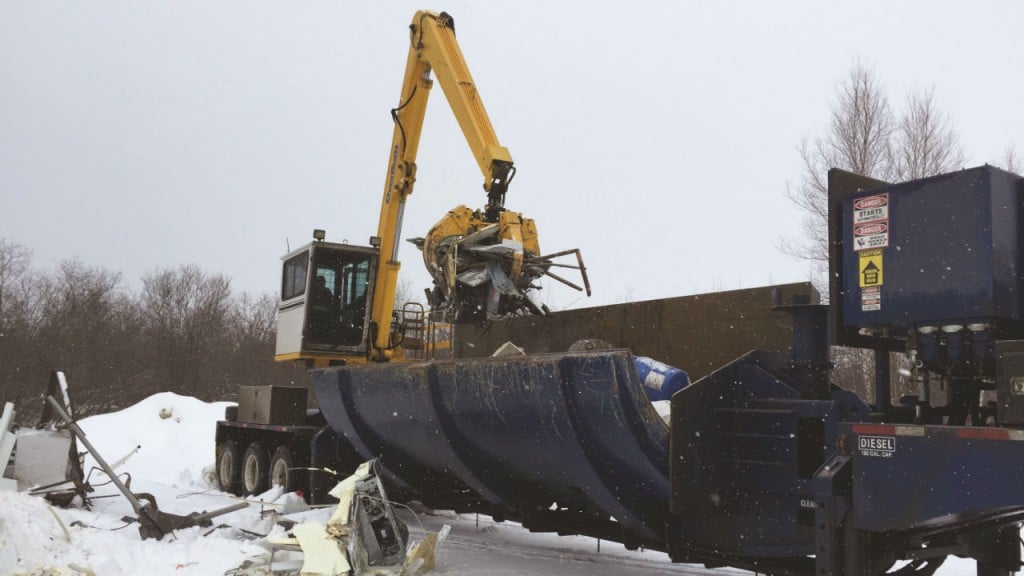 Martin "Marty" Richard is part owner of Limar Enterprises, a family-run auto and white goods recovery business based in Notre Dame, New Brunswick, near Moncton. The Richard family comes from an Acadian background, and Richard's father, Claude Richard, has been recycling metal for almost thirty years. He started Limar Enterprises in 1987, after about six years working in the scrap recycling industry, and Marty Richard joined the business in 2004.
"Our company name Limar comes from a combination of my name and my sister Lisa's – L-I-M-A-R," explains Marty Richard. "My father started mostly with 'white goods' (end-of-life home appliances including refrigerators, washer/dryers and stoves) because nobody was doing it. He soon after started using car flatteners so he could process cars as well, and started a second business with his brother in law Charlie Leger, called C&C Car Crushing."
Today, Limar Enterprises processes approximately 15,000 to 20,000 tonnes yearly of mostly white goods and ELVs (end-of-life vehicles.)
What is somewhat unique about this small, family-run recycling company is the degree to which they operate as a truly mobile operation.
The company operates out of one central dispatch office and a site in Moncton where a small portion of their overall steel and recyclables are received by drop-off. For the bulk of their business, Limar travels all over New Brunswick and Nova Scotia, to junk yards, demolition sites and scrap yards that need to get rid of material.
For the equipment they use, which includes mobile car baler/loggers and crushers (flatteners), loaders, two excavators, grapples and magnets, as well as a fleet of three trucks, Limar uses available parking lots when not on the road collecting and preparing scrap for delivery to further processing. Once they've collected and baled their scrap, Limar hauls it to AIM Atlantic, American Iron & Metal's site in Saint John, New Brunswick. For the last several years, Richard says AIM Atlantic is where they have taken 100 percent of the metal they've collected.
"We are always on the road, and would lose 90 percent of our business if we could not be mobile. Marty Richard, Limar
"If a scrap recycler in the region has a high inventory of scrap autos, they will call us," says Richard. "We've got clients with anywhere from 100 to 2,000 cars on one site. We go to them, we crush the material and we haul it out.
"A lot of companies buy a car baler or flattener to handle material on their site. We deal a lot with municipalities at their solid waste management sites and landfills. After they separate their steel, we reclaim it from there. We are always on the road, and would lose 90 percent of our business if we could not be mobile."
Richard says he handles some dispatch but is also out on the road a lot, working with their team and doing what is needed.
"On a weekly basis, we haul our equipment and we go anywhere there are cars or junk to be crushed, and then we haul it out to AIM Atlantic."
Baler/Loggers and crushers key to mobile business
"When my dad started out, he used an old '74 Mosley baler, which he modified, and which is no longer on the market. It worked very well, he used it for over 20 years.
"We started using our first OverBuilt baler/logger about five years ago. One significant benefit with the OverBuilt machine, is that it is built lower to the ground than others we've seen.
"A lot of companies use a baler with a wheel loader as the primary means of loading material. We use an excavator (which is lower to the ground) to load cars and steel into the baler. With the OverBuilt balers, it is low to the ground so we can see into it well. It also has a high-speed hydraulic system on it, which makes it quicker than others we've looked at. Using our excavator to load our baler, we'll do a load (one car) about every two minutes."
Limar started using a new, second OverBuilt baler/logger in the fall of 2015. Owned by AIM Atlantic, and used by Limar who also pays operating expenses, this new model now has only a few hundred hours on it. Richard says compared to the older OverBuilt machine they've used, the new model has some nice updates.
"The new structure is stronger, the welding has been improved so there is less chance of cracking," says Richard. "And the loader – the boom – is smoother and a little faster. But overall, the machine is very similar to our older model, and works very efficiently."
Richard says they also use three OverBuilt car crushers, which began operation at the same time as their first OverBuilt baler/logger. He says the main benefits of using OverBuilt car crushers (which he sometimes calls a car flattener) are their high-speed hydraulic system, and a high opening where cars are loaded in.
"Where you put the car in, it's actually higher than the competitive models we looked at," says Richard. "So we found we could actually load two cars at once, instead of putting them in one by one."
Richard explains their usual process for collecting end-of-life vehicles. "The car flattener flattens the car, and you stack them one on top of the other. And when we finish a bundle, there's five to seven cars in a bundle."
He says the OverBuilt baler/logger then makes one square bundle, which measures 26 inches high, 42 inches wide, and, depending on the sizes of the cars, it varies in length. Bundles are then hauled to AIM in Saint John where they operate a shredder and where all the separating of materials is done.
Other equipment used by Limar includes one Sierra International car baler/logger, several John Deere wheel loaders (used to load the car crushers), as well as Volvo and Liebherr excavators, for loading the baler/loggers, along with Rotobec grapples and magnets.
"We use Rotobec two-sided grapples," comments Richard. "A lot of people go with orange peels, but we prefer two-sided because we can use them to clean the baler. There's always dirt, or snow or plastic that ends up on the floor of the baler, but with a two-sided grapple, we can clean it. And a two-sided grapple handles our bales better, because it only contacts two sides, not four like an orange peel. Rotobec is a great product."
With respect to the state of the industry overall in auto recycling, Richard says he has seen some change over the last 10 years.
"I would say the most difficult thing that those working in our industry have had to adjust to has been the changes in environmental regulations. Previously, let's say 25 years ago, people just had cars in their backyard and in their fields, and oil would drain on the ground. This has been regulated now, as it should be. You need licensing. You need to have spill kits, so if oil goes on the ground, it can be cleaned up. So probably the biggest change in our business has been the environmental compliance component. OverBuilt has vehicle drainage technology on their machine. It has an oil collecting pan on it, which collects oil, and it can be picked up in barrels."
"We are proud to have been a part of the successful operation that Marty and Claude have developed," says Steve Besch, OverBuilt's sales manager. "In 2011 we delivered both their OverBuilt Model 10 Car Crusher and Model 20 Baler Logger.
"Being as mobile as they are, it is important for Limar to be able to service on-the-go and also to get parts quickly to meet production deadlines. Since 2011, we have partnered with AIM of Quebec and Limar, and in 2015 delivered their second Model 20 Baler Logger
"We look forward to watching LIMAR grow their business and to a long working relationship." RPN
Related Articles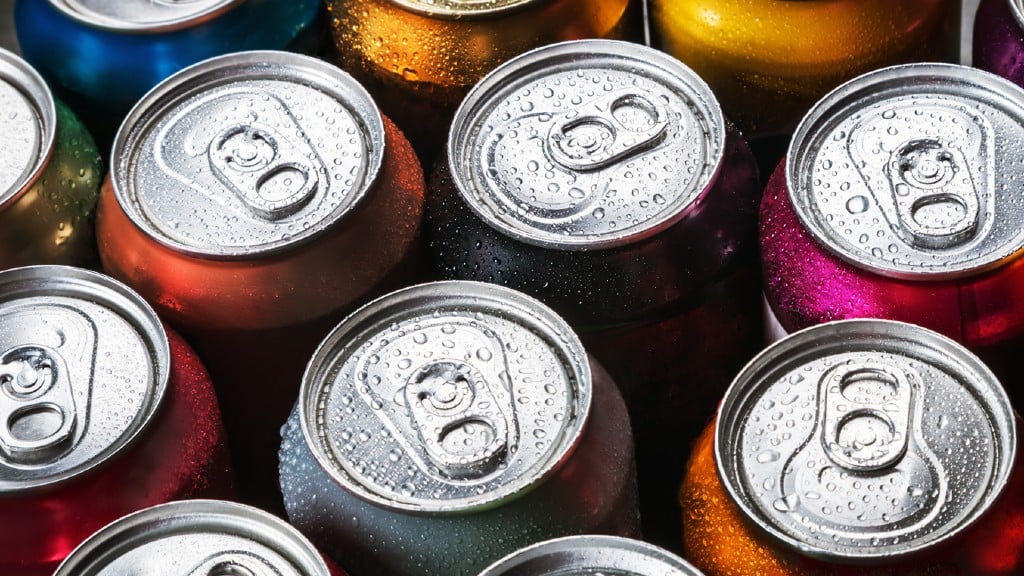 Robot funded by CMI to save more than 1 million aluminum beverage cans annually from landfill