Camso inaugurates best-in-class solid tire manufacturing facility in Vietnam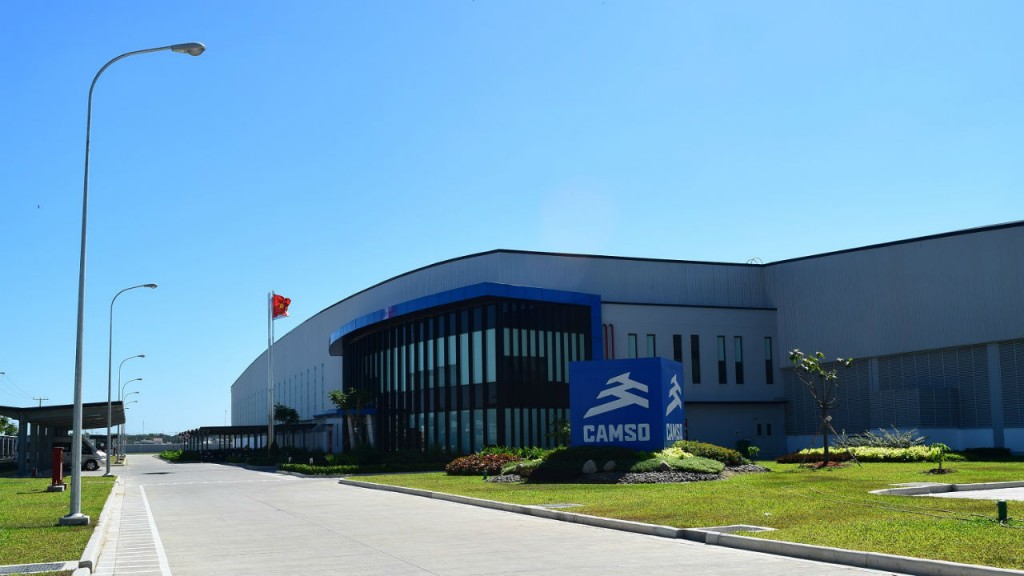 Camso, formerly Camoplast Solideal, the Canadian-based specialist in the manufacture of off-road tires and rubber tracks, has inaugurated a new manufacturing facility in Vietnam to gain leadership position in the Asian material handling market. Camso covers all forklift / material handling niches, and says they have the most complete portfolio of tire products in the market. "This new facility is a commitment to being the best partner for our OEM and aftermarket customers of the Asian market, and an investment to grow our leadership position in the material handling sector," says Jean-François Ferland, Vice President and General Manager of Material Handling at Camso.
The 23,000 m2 facility was built in 14 months and comes equipped with best-in-class manufacturing technology. Based in the Vietnam Singapore Industrial Park in Tan Uyen Town, Binh Duong Province, Camso says it is an ideal location to diversify their manufacturing operations, and improve the company's competitiveness. As the world's 5th largest rubber producing country, Vietnam offers access to raw materials, competitive quality labour and a favourable industrial economic environment to conduct its operations.
Camso's new facility in Vietnam completes the international manufacturing footprint of the company, with facilities in Argentina, Brazil, Canada, China, Hungary, Italy, South Korea, Sri Lanka and United States.
Related Articles
Traditionally, waste management companies have operated using a simple "management of waste" approach to operating a MRF. Throughput targets and continuous operation (minimal downtime) were the main driving forces. The industry has changed however, and the focus moving forward is now on optimizing system performance and reliability, in conjunction with increasing recycling rates and a drive for a "greener" and more sustainable tomorrow.
When considering the addition of, or upgrade to, an "intelligent" MRF, for municipalities or private operators, the main factors should always be the client's (operator) current requirements, and evolving market needs, which include throughput, reliability, output quality, and adaptability. Equally important is a full understanding of what is really expected from any proposed system. Having an engaged and focused mindset for the project with the client from the beginning, will impact and drive the entire design process. This then impacts the overall project result, through to the productive, efficient, ongoing operation of the facility itself.