Recycle my cell congratulates the winners of the 2015 student challenge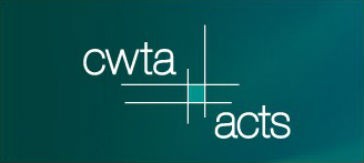 Recycle My Cell, Canada's recycling program for mobile devices and accessories, recently announced the winners of the sixth annual Recycle My Cell Student Challenge. Held each year in conjunction with Waste Reduction Week in Canada, the Challenge sees students from kindergarten to post-secondary collecting as many old wireless devices as possible, including cell phones, smartphones, pagers, accessories and cell phone batteries.
Students from 75 schools across the country participated in the 2015 edition of the Challenge, which was held from October 19 to November 18. In total, the schools collected more than 2,600 wireless devices along with 308 kilograms of wireless accessories and batteries. The school that collected the most wireless devices in each participating province and territory, based on student population, will receive a $500 donation to support the school's green initiatives.
"Canada's youth continue to demonstrate that they will indeed be the generation of environmental responsibility," said Bernard Lord, President and CEO of the Canadian Wireless Telecommunications Association (CWTA). "Their leadership today will definitely pay great dividends in keeping Canada green for generations to come."
"With so many electronic devices on the market, coupled with the speed at which technology upgrades are available to us, properly recycling devices has never been more important for the environment," said Jo-Anne St. Godard, Executive Director, Recycling Council of Ontario and Chair, Waste Reduction Week in Canada. "By recovering the valuable materials in used cell phones we can reuse the components to make new devices, and reduce dependence on new materials."
The winning schools in the 2015 Recycle My Cell Student Challenge are:
Birchwood Intermediate School, Charlottetown, Prince Edward Island
Chief Sunrise Education Centre, K'atl'Odeeche First Nation, Hay River, Northwest Territories
Donald Fraser Memorial School, Plaster Rock, New Brunswick
École secondaire de Par-en-Bas, Tusket, Nova Scotia
École Val-des-Ormes, Rosemère, Québec
Elijah Smith Elementary School, Whitehorse, Yukon
Immaculate Heart of Mary School, Corner Brook, Newfoundland and Labrador
Malcolm Tweddle School, Edmonton, Alberta
St. John's-Ravenscourt School, Winnipeg, Manitoba
Sk'elep School of Excellence, Tk'emlúps te Secwepemc, Kamloops, British Columbia
Warminster Elementary School, Warminster, Ontario
The Recycle My Cell Student Challenge is made possible by the generous support of the Recycle My Cell Partners: Bell, BlackBerry, Eastlink, Fido, GEEP, GREENTEC, Koodo Mobile, LG Electronics Canada, Lynx Mobility, Microsoft, MTS, Rogers, Samsung Electronics Canada, SaskTel, Sony of Canada, Tbaytel, TELUS, Videotron and Virgin Mobile Canada.