Two new online directories help Canadians find a range of recycling locations for plastic film and foam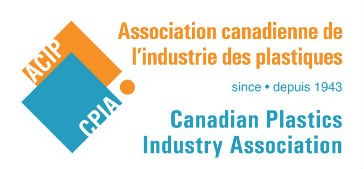 While there is a growing number of Canadian communities that have included plastic bags, film and polystyrene foam in their curbside recycling programs, there are still quite a few who haven't. But the good news is that there are a number of other collection channels for these materials including retail locations, and municipal and private recycling depots.
To help raise awareness around the various recycling options for film and foam, the Canadian Plastics Industry Associations (CPIA) worked with US organizations to document and track the various collection options across North America. In late 2015, two new directories – www.plasticfilmrecycling.org for film and bags, and www.recyclemoreplastic.org/plastics/eps_map.html for foam – were created to provide Canadians with easy-to-use, searchable databases. Once the user enters their postal code, the websites generate a list of nearby collection locations by name and address. There's also a function that allows retail and depot establishments to add their organization name and location to the list as a drop-off point.
"CPIA rigorously supports the 3R's hierarchy which calls for us all to reduce, reuse and recycle when it comes to packaging," says Carol Hochu, President and CEO of CPIA. "Plastic film and foam are made from materials that are highly recyclable and for which there are good markets across North America."
The specific materials being targeted for collection are plastic bags and film, such grocery and retail bags, dry cleaning bags, bread and produce bags, and over wrap like the clear plastic around paper towels and beverage cases, as well as polystyrene foam packaging used for food and food service applications and protective packaging. All materials collected for recycling should be clean, dry and empty. Common elements that need to be removed are receipts from bags, and labels and tape from foam.
"While not every municipal curbside recycling program collects film and foam, there are thousands of other locations from coast to coast that do. And although it is true that curbside collection offers a high level of convenience for residents, these other collection locations are actually as good or better than curbside since the segregated collection means the plastic materials experience less contamination," says Krista Friesen, Vice President of Sustainability at CPIA.
In Canada, more than 60 percent[1] of the population has access to municipal recycling facilities for bags and film, and 35 percent has access to recycling programs for foam. With the addition of retail and private depot collection locations, these access rates will continue to increase.
Recycled plastic bags and film are turned into new bags and other durable products including lumber for decking, park benches, picnic tables and waste receptacles. Recycled polystyrene is used to manufacture durable construction goods as well as picture frames and mouldings.
---
[1]CPIA Report: Access to Residential Recycling of Packaging and Packaging Materials in Canada, 2014 data;
Related Articles
Traditionally, waste management companies have operated using a simple "management of waste" approach to operating a MRF. Throughput targets and continuous operation (minimal downtime) were the main driving forces. The industry has changed however, and the focus moving forward is now on optimizing system performance and reliability, in conjunction with increasing recycling rates and a drive for a "greener" and more sustainable tomorrow.
When considering the addition of, or upgrade to, an "intelligent" MRF, for municipalities or private operators, the main factors should always be the client's (operator) current requirements, and evolving market needs, which include throughput, reliability, output quality, and adaptability. Equally important is a full understanding of what is really expected from any proposed system. Having an engaged and focused mindset for the project with the client from the beginning, will impact and drive the entire design process. This then impacts the overall project result, through to the productive, efficient, ongoing operation of the facility itself.