Anthony Laslavic named Fuchs material handler regional sales manager and national accounts manager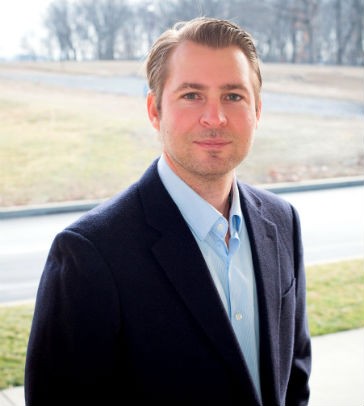 Fuchs has announced another strategic addition to the material handler sales team, critical to the expansion of the Fuchs product line in North America. Anthony Laslavic is now a Regional Sales Manager (RSM) and National Accounts Manager for Fuchs material handlers. In his new position, Laslavic will work closely with customers and the entire Fuchs sales team to strengthen distribution of the material handler line throughout North America, particularly at the national account level.
"Anthony brings a wealth of industry and national account development experience to Fuchs in North America," says Ron de Vries, Managing Director for the Fuchs business globally. "He has incredible drive and has been a top sales performer at previous companies. He has the practical knowledge to provide customers with the right material handling equipment solutions for specific applications."
Prior to joining Fuchs, Laslavic handled distributor and national account development for Sennebogen, where he was held responsible for introducing the material handler line to the North American market. He also worked in the management development program with Konecranes, where he began as a technician in the field and worked his way up to managing the lifting equipment manufacturer's northeast branch.
"I look forward to working with Fuchs distributors and customers to bring the full portfolio of Fuchs material handlers to the market," comments Laslavic. "From standard machines to electric models to customized machines configured to meet specific customer needs, the Fuchs product line offers an efficient material handling solution for virtually any application."
Laslavic will work with national account customers and Fuchs distributors from a field office in Pittsburgh, PA. He can be reached directly at (412) 444-7500 or via email at [email protected].