Rockster launches new R1100-range of impact crushers
Flexible, powerful and equipped with unique features including hybrid drive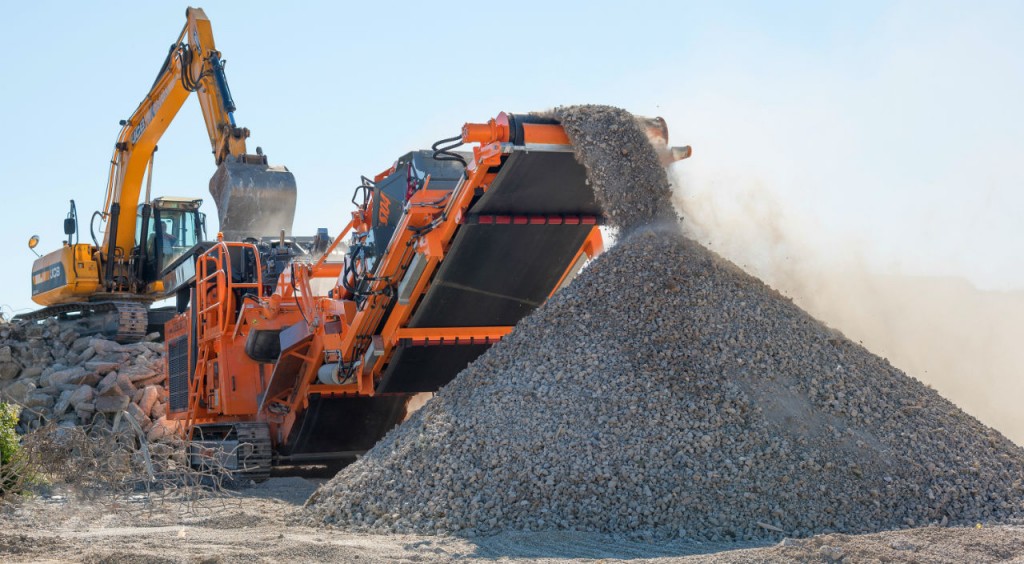 The current Rockster R1100 portfolio can meet very particular customer requirements, starting with the base system designed with an optimum transport height, or the flexible Duplex solution, up to the extremely fuel-efficient hybrid system.
With the continuous development of the R1100 series Rockster stays on a trend-setting path. Especially this range with an inlet opening of 1100 x 720 mm (44 x 29 in), a massive rotor and a crusher outlet height of about 700 mm (28 in) has good opportunities in the market. "With our progressive technical solutions like the patented Duplex system, the double functional return belt or the first hybrid impact crusher worldwide we can more and more underline our competitiveness compared with national and international companions in the market. All these features are possible with our R1100 range," says Wolfgang Kormann, CEO of Rockster.
Ready for operation by touch of a button
The impact crushers of the R1100 series are already equipped with many new features, such as the fully hydraulic crushing gap adjustment, the new central control unit or the new radio remote control with display. Very quickly you find the most important operating parameters such as the rotor, feeder or motor speed and can easily adjust them. Moreover, the automatic mode, a quick-start possibility for bringing the system automatically into operation mode, can now be started by remote control as well. The central control unit shows aschematic layout of all processes, which enables a very intuitive machine handling. Not only the conveying speed can be controlled continuously, but also all parameters are separately adjustable, such as crusher speed, speed of vibration feeder, main conveyor, fines conveyor, etc. In addition, the display provides the possibility to save presets for up to 3 different feeding materials.
New Tier4f engines deliver more power and are environmentally friendly
Rockster did a redesign of all machines and can now offer all of its plants both with Tier3, and with Tier4f engine. Experience to date with the new Tier4f engines show that the higher power (23kW / 32hp) has an appreciable effect on the crushing operation. The machine is starting faster, a lower crusher rotation speed is necessary and requires less fuel. The crusher runs smoother, is quieter and the integrated AdBlue system reduces the emission of toxic nitrogen oxides into the atmosphere significantly.
More output through larger screening surface
Also screen box and return belt for the R1100 series were further improved. The new screen box has been extended by 500 mm (20 in) and the hydraulic cylinders for lowering the screen box facilitate maintenance, cleaning or exchange of meshes tremendously. The patented return belt RB95 can also be used as a stockpile conveyor with a discharge height of about 4 meters (13 ft). Disassembly for transport is not necessary, which in turn ensures a rapid set-up time after unloading.
Company info
Related products
Related Articles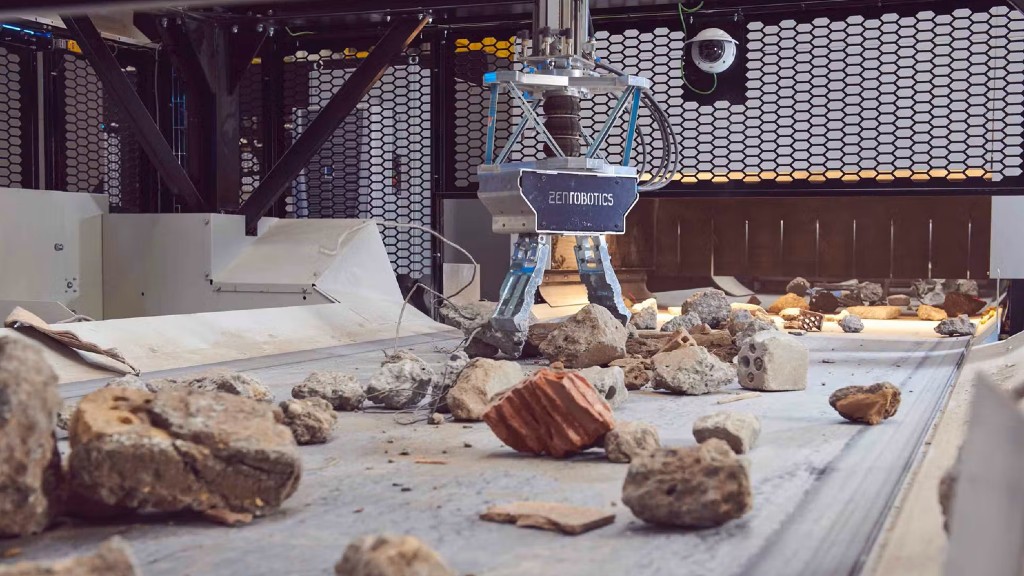 Spross Transport & Recycling AG triples the amount of ZenRobotics sorters at Zurich facility