Reusable bulk container enables fertilizer manufacturer to recycle fishing waste as feedstock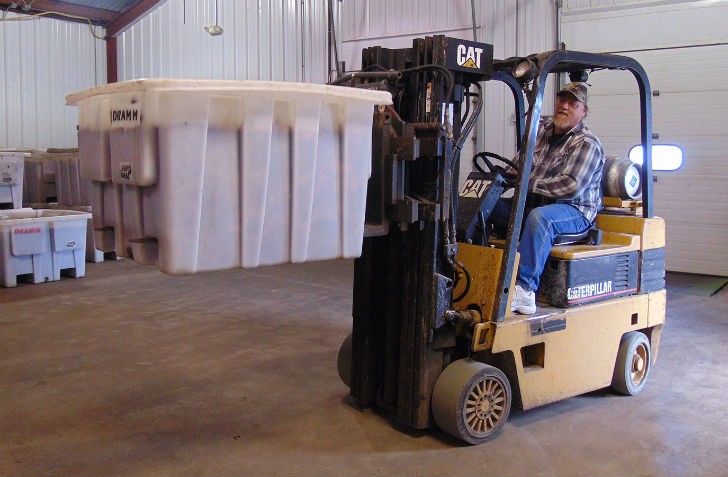 When thousands of anglers head to Algoma, Wis. on the shores of Lake Michigan every summer, they leave behind thousands of pounds of fish scraps that commercial fisheries call offal. The fish scrap often clogged the sewage system and overloaded the wastewater treatment plant, discharging untreated effluent into the lake. The U.S. E.P.A. demanded that Algoma either build a new wastewater treatment plant or find another solution.
Thanks to a public-private partnership hatched by Mayor Virginia Haske and Dramm Corporation, which turns fish scrap into an all-natural line of liquid fertilizers called Drammatic, the solution featured building a modern fish cleaning station at the marina. It allows fishermen to clean their catch and instead of discarding waste into the sewer, they leave it on a conveyor that deposits it into a bulk plastic container set inside a walk-in cooler. The plastic container is a ShipShape model P-340 rotomolded by MODRoto, Madison, Ind. (MODRoto.com). It can hold upwards of 1,000 lbs. When five are filled, Dramm sends a truck, and with lids secured, the containers are loaded and stacked two-high. No pallets are needed with these containers. At the plant, the waterproof containers are emptied, rinsed and nested, then returned to the fish cleaning station.
"These containers are durable, they don't bow out and the covers fit so well that we can stack them two-high in transit without any spillage," says Fertilizer Production and Compliance Manager Fritz Dramm. "Now we can load eight per trip and with its high strength to weight ratio, we're transporting more fish scrap per truckload by weight." For the return trips, 130 empty containers fit nested per trailer. "These containers have held up well over years of use and their life expectancy is far longer than any container we've ever used," says Dramm, noting vendors also appreciate that inspection officials like their overall neat appearance.
After nearly eight years in operation, this system has diverted approximately 500 tons of fish scrap from the sewage system, rendered a new plant unnecessary and helped protect Lake Michigan from further contamination while allowing Dramm to cut its costs for acquiring feedstock.
Related Articles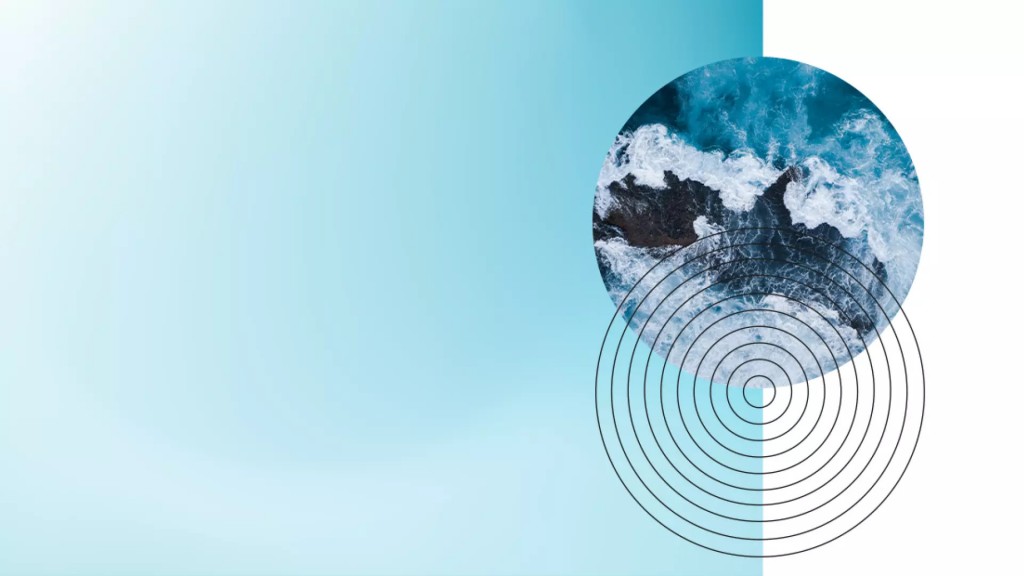 Accelera by Cummins to manufacture electrolyzer for Quebec biorefinery