Edmonton's waste expertise goes international
Agreement to provide technology and help build 150-tonne/day waste facility in China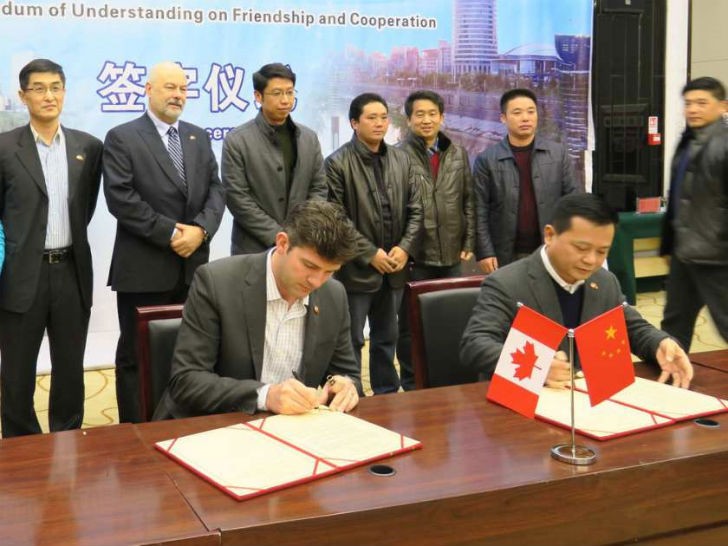 Edmonton's leadership in waste-management practice is being exported to China after the signing of a joint-venture agreement between the central Chinese city of Lichuan and Edmonton.
Targeting project completion over the next year pending environmental approvals, a facility to process a portion of Lichuan's waste stream will be developed by Edmonton-based Waste RE-solutions in conjunction with Chinese partners. Once operational, the facility will process 150 tonnes per day of Lichuan's municipal waste stream into recyclables and fertilizer for agricultural use.
With a population of close to 800,000, the Lichuan project is a milestone for Waste RE-solutions, a City of Edmonton-owned private company that markets Edmonton's waste-management expertise internationally. Waste RE-solutions became fully operational in August 2014.
"The Lichuan project is a testament to its municipal leaders' vision for, and commitment to, developing environmentally sustainable waste-management solutions," said Edmonton Mayor Don Iveson, who participated in today's signing as part of his mission to Asia to develop business opportunities and enhance relationships.
"Partnering with Waste Re-solutions was an easy decision with Edmonton's international reputation in developing and managing progressive waste management operations," said Jing-Cheng Yu, President of CanFit Resource Recovery Technologies, a partner in the Lichuan project. "I look forward to a long-term, productive relationship with Waste RE-solutions in China."