Capitalizing on China's recycling policy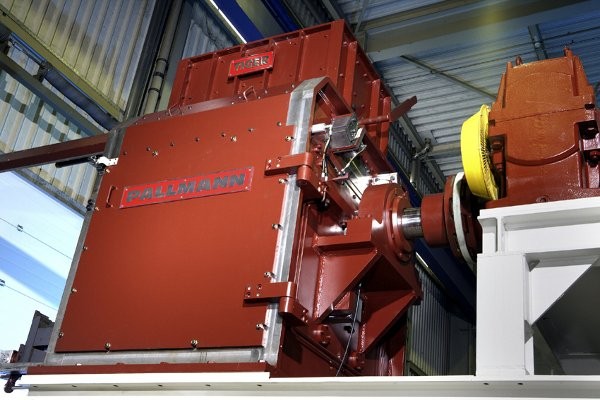 Early in February (2012), the China Ministry of Industry and Information Technology released a new industrial directory for renewable recycling resources and technology. The new directory is meant to push the comprehensive utilization of renewable resources, technology and recycling industry development in order to meet the country's goal for sustainable growth.
Pallmann Group, a German company specializing in size reduction technology, is set to capitalize on this great opportunity, and has completed its official establishment of China regional headquarters in Beijing. Registered as Pallmann Technology (Beijing) Co., Ltd., the company will function as the legal and functional managing office for mainland China, including customer service, business development, market expansion, legal, financial and HR. Together with the Shanghai branch office, the Pallmann China team has over 10 experts covering size reduction, processing of plastics and recycling industries.
Pallmann has also launched its Chinese language website, providing product application manual download, technical consultancy, and online sales inquiry. Chinese visitors can get up-to-date company news and tradeshow schedules, and according to Pallmann, the new Chinese website has brought in many new business leads since the day it was launched.
"We think China's recycling industry is a vast emerging market," said Rolf Gren, Pallmann Group Senior Executive Vice President and President of Pallmann Technology (Beijing).
As a global leader in recycling technologies, Gren says Pallmann China has a great deal to offer, and their China expert team is ready to support local customers and partners with the most cutting-edge recycling technologies and quality solutions whether in wood, paper, plastic, rubber and tire, metal, fabric, or for other materials.
The Tiger single-shaft shredder
Originally developed for reprocessing tires, Pallmann says their "Tiger" single-shaft shredder is a good example of the kind of cutting edge technology they'll now be offering to Chinese customers. The Tiger is a universal machine for numerous applications, featuring extended lifetime cutting tools, as well as very high output.
The Tiger-type single-shaft shredder was originally developed to separate the rubber in tires from the steel reinforcement. Despite the high demands placed on them, Pallmann says the grinding elements are lasting much longer than expected. Only after getting through over 8,000 tonnes of material (depending on the type) do the rotor blades need replacing. And the wear segments on the rotors cope with more than 80,000 tonnes.
The company says that thanks to the extended lifetimes of the stator and rotor blades, adjustment of the cutting gap on a machine running at a typical recycling operation no longer needs to be carried out. The blades can be changed very quickly using proven clamping technology, so the down time of the machine is minimized. Using Tiger shredders, tires can be cut into strips in a single step, thanks to the unit's feeding behaviour. There is no need for any time-consuming, wear-intensive pre-cutting of the tire into the normal shreds of 100 by 100 mm or 150 by 150 mm.
The standard sized Tiger, the PSRT 1000 x 1250, achieves an average throughput of 3.5 tonnes per hour with a final particle size of 15 mm. Plus, Pallmann says, the unit's patented construction enables the direction of rotation of the rotor to be changed regularly. In this way, the blades keep themselves sharp, contributing to a uniform product quality and further reduced maintenance.
The particular shearing and cutting action of the Tiger results in a purity of the steel fraction of more than 97 percent in a single process step, doing away with the need for a separate machine for subsequent cleaning of the steel fraction. In addition, more than half of the material has a particle size of 0- to 8 mm, which means that downstream size reduction technology can be designed to be considerably more cost-effective. Pallmann says their Tiger shredder is easily integrated into existing plants and can be used as a stand-alone unit, but is typically used together with other family members – the company's Lion, Panther and Lynx – to form a complete recycling plant for tires or other materials.
"There are numerous other possible applications for the Tiger," explains Gren. "For example, it can be used for cleaning wire in tire reprocessing plants, size reduction of safety flooring, carpets, turnings and millings, breaking up electric cables, electronic scrap and rubber seals with steel reinforcement, and other tasks.
"The Tiger is a true all-rounder, with many talents and an amazing performance, which in many situations can make additional machines for primary or secondary size reduction unnecessary," concludes Gren.