CARI offers fall-from-height safety tips for recyclers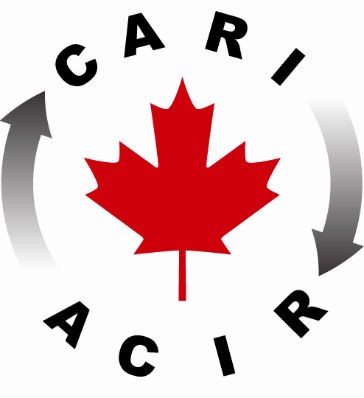 According to the Canadian Association of Recycling Industries, falls from heights are a major safety concern for recyclers, with falls from ladders being one of the most common injuries in the industry. Numerous government resources exist online to help prevent these unfortunate accidents. Proper training, safe use of equipment, diligent risk assessment, and adequate supervision can significantly reduce falls.
Risk Assessment
When work at heights is to be done, a proper assessment of the situation must be completed to identify potential risks and hazards. This work should always be supervised, and should not be completed in poor weather, or without the necessary safety equipment. This includes acknowledging that working at various heights may require a change in safety equipment.
Fall Protection Plan
Depending on which jurisdiction your work site is in, applicable legislation should be consulted to determine what specific equipment and inspection procedures are to be used. Based on certain vertical heights (generally 3-7.5 metres (10-25 feet), without permanent guardrails), a site-specific, written, fall protection plan must be in place. At a minimum, this plan should outline potential hazards, safety equipment to be used, inspection procedures for equipment, and the procedure for handling a worker fall.
Fall Protection Measures
Depending on the situation and height at which work will completed, one or more of the following fall protection methods should be used:
Based on provincial requirements, guardrails should be installed at the edges of the construction site, including on roofs and scaffoldings;
Full body harnesses and safety nets should be used to stop workers in mid-fall, preventing them from hitting the surface below;
Harnesses and lanyards must be properly fitted to prevent injury;
The harness, lanyard, and its anchor point must be correctly positioned and they must all be the appropriate sizes and lengths (as determined by an engineer), accounting for any expected stretch in material that would result from a fall.
The Canadian Association of Recycling Industries (CARI) is celebrating its 75th year in 2016.
Related Articles
Traditionally, waste management companies have operated using a simple "management of waste" approach to operating a MRF. Throughput targets and continuous operation (minimal downtime) were the main driving forces. The industry has changed however, and the focus moving forward is now on optimizing system performance and reliability, in conjunction with increasing recycling rates and a drive for a "greener" and more sustainable tomorrow.
When considering the addition of, or upgrade to, an "intelligent" MRF, for municipalities or private operators, the main factors should always be the client's (operator) current requirements, and evolving market needs, which include throughput, reliability, output quality, and adaptability. Equally important is a full understanding of what is really expected from any proposed system. Having an engaged and focused mindset for the project with the client from the beginning, will impact and drive the entire design process. This then impacts the overall project result, through to the productive, efficient, ongoing operation of the facility itself.