Rain doesn't damper residents' support for community Shred-a-Thon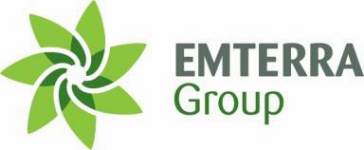 Cool temperatures and heavy rainfall did not stop residents from attending the last Shred-a-Thon of the year and supporting those in need. On December 5th, residents showed up with piles of documents for confidential shredding and much needed support in the form of food and cash donations for the Salvation Army.
Hosted by Emterra Environmental and co-sponsors the City of Chilliwack, B.C., Cottonwood Mall and Shred-It, the bi-annual event raised $2759.55 in cash donations and Emterra also donated an additional $2000 bringing the total for the Salvation Army to $4,759.55. Food donations totaled over 600 kgs and will help the Salvation Army fill food baskets this holiday season.
Over 4,000 kgs of paper were collected and shredded at the event which means these materials can be recycled and manufactured into new paper products.
"Rain or shine, the local community has continually showed its support for the food and funds drive, and for wanting to recycle personal papers," said Paul Knight, Operations Manager of Emterra's Chilliwack Division.
Shred-a-Thons are part of Emterra's Community Care Program, which seeks to improve the health and well-being of the environment and communities across Canada. Since 2009, Emterra has raised over $21,000 in cash donations and has collected over 6,400 kgs in food donations through the Chilliwack bi-annual Shred-a-Thons held in June and December of each year. These special events also have helped to recycle over 29,000 kgs of paper over the last 6 years.
Company info
1122 Pioneer Road
Burlington, ON
CA, L7M 1K4

Website:
emterra.ca
Phone number:
905-336-9084
Read more