6 common seasonal items that should be recycled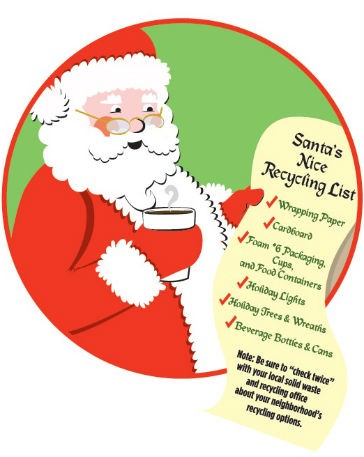 The followihg, from Keep California Beautiful, provides a good guideline and reminder for citizens and recyclers around North America.
"This holiday season, we want to remind folks to check within their local community to see what can be recycled either curbside or through community drop-off locations," said Ray Scott, Board President of Keep California Beautiful. "In addition to traditional items like bottles and cans, check to see if materials like eggnog containers, Styrofoam packaging & food containers, wrapping paper, holiday lights are accepted. By recycling, not only will you be helping the environment, you are also helping your local economy by supporting companies that manufacture new products from recycled materials here in California. Together we can all help create a sustainable future for our communities."
Holiday items that should be recycled
Holiday Lights: After the holidays, some may find their decorative lights no longer work. If you happen to find yourself with broken lights, please do not throw them in the trash bin. Instead, check with your local recycling center or hardware store to see if they accept holiday lights for recycling. There are even programs in place that allow you to ship your old lights to them for recycling. For more information, visit http://www.holidayleds.com.
Wrapping Paper: During and after the holidays, one item that there is never a shortage of is wrapping paper. The good news is that most types of wrapping paper are recyclable. If you want to be environmentally conscious this season, avoid foil or metallic papers, as they are usually not accepted. Most paper, however, either through curbside programs or local drop-off centers, can be recycled. And if you do choose the foil or metallic paper, save it to re-use next year. Check with your local recycler for their specific requirements.
Foam #6 Packaging, Cups, and Food Containers: With all the partying and gift giving happening around the holidays, there is bound to be some foam packaging and/or foam food service products leftover. This polystyrene foam, often mistakenly called Styrofoam, can be recycled but you'll need to see if your recycler accepts it. Polystyrene foam is identified by a #6 – PS symbol, found at the bottom of the material. Not all cities in California accept foam in their curbside recycling bins or at neighborhood drop-off facilities, but many have been adding it, so check with your city to see if it is accepted where you live. For more information about foam recycling in your area, visit http://www.homeforfoam.com/.
Cardboard: Most curbside recycling programs collect cardboard, so this year, make sure to give your boxes a second chance at life and recycle them. If you find that your local curbside waste/recycler doesn't accept cardboard, make sure to locate your nearest recycling drop-off center.
Holiday Trees and Wreaths: You can easily recycle your holiday tree by sawing it up into smaller pieces and placing them in your curbside yard waste container. Not everyone has the ability to do that, however, so some community haulers will either collect whole trees and other holiday greens (like wreaths) for two weeks after Christmas or offer free drop-off locations. Before recycling your tree or wreath, you must make sure to remove all decorations, such as ornaments, tinsel and lights. For more information, visit http://www.pickyourownchristmastree.org/disposing.php.
Beverage Bottles & Cans: Most cities accept glass, plastic and aluminum cans in either the curbside bins or other community recycling locations. One thing to remember is to make sure to empty out any extra liquid from these bottles/cans and leave the caps on. Check with your local waste or recycling hauler for a list of what's accepted.
Related Articles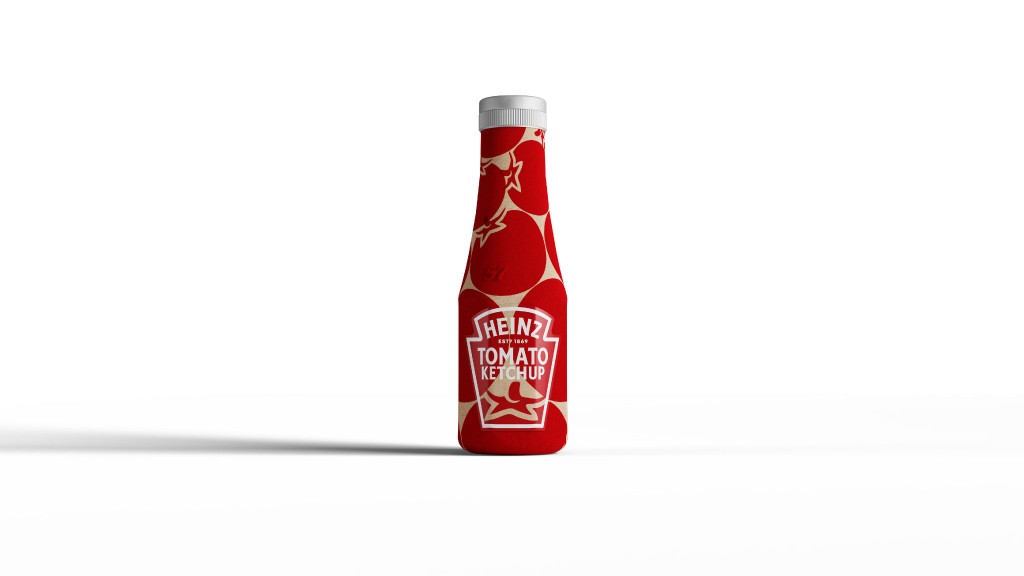 Kraft Heinz partners with Pulpex to develop and test recyclable paper condiment bottle