Metro Vancouver discontinues waste-to-energy procurement process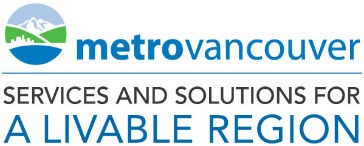 Due to uncertainty around future waste volumes and continued reduction in residual waste, Metro Vancouver has discontinued its current waste-to-energy (WTE) procurement process. The development of new waste-to-energy is part of Metro Vancouver's provincially approved Integrated Solid Waste and Resource Management Plan.
"Metro Vancouver remains committed to waste-to-energy as the most sustainable technology solution for deriving benefits from residual waste after all efforts to reduce, reuse and recycle," said Greg Moore, Chair of Metro Vancouver. "Given our collective achievement in recycling and waste reduction, the timeline for requiring additional capacity has been pushed forward by several years, enabling us to scale-up over time based on a growing population and predictable waste volumes."
Metro Vancouver has invested in state-of-the-art enhancements to its Burnaby-based WTE facility which has been successfully extracting value from waste for more than 25 years, with no discernible air quality impacts. Over the next 5 years, an additional $30 million will be invested in capacity, technology and further emissions control upgrades.
Metro Vancouver internal and third-party analyses have consistently shown that waste-to-energy is the least expensive and most environmentally sustainable option for managing residual garbage over the life of a facility.
"The challenge with new waste-to-energy is that it requires a significant up front capital investment as well as predictable waste flow," said Malcolm Brodie, Chair of Metro Vancouver's Zero Waste Committee. "Metro remains committed to continued progress towards Zero Waste as outlined in the Integrated Solid Waste and Resource Management Plan with the appropriate management of residuals".
Related Articles
Traditionally, waste management companies have operated using a simple "management of waste" approach to operating a MRF. Throughput targets and continuous operation (minimal downtime) were the main driving forces. The industry has changed however, and the focus moving forward is now on optimizing system performance and reliability, in conjunction with increasing recycling rates and a drive for a "greener" and more sustainable tomorrow.
When considering the addition of, or upgrade to, an "intelligent" MRF, for municipalities or private operators, the main factors should always be the client's (operator) current requirements, and evolving market needs, which include throughput, reliability, output quality, and adaptability. Equally important is a full understanding of what is really expected from any proposed system. Having an engaged and focused mindset for the project with the client from the beginning, will impact and drive the entire design process. This then impacts the overall project result, through to the productive, efficient, ongoing operation of the facility itself.